News Release
North Rim resumes full visitor services beginning July 23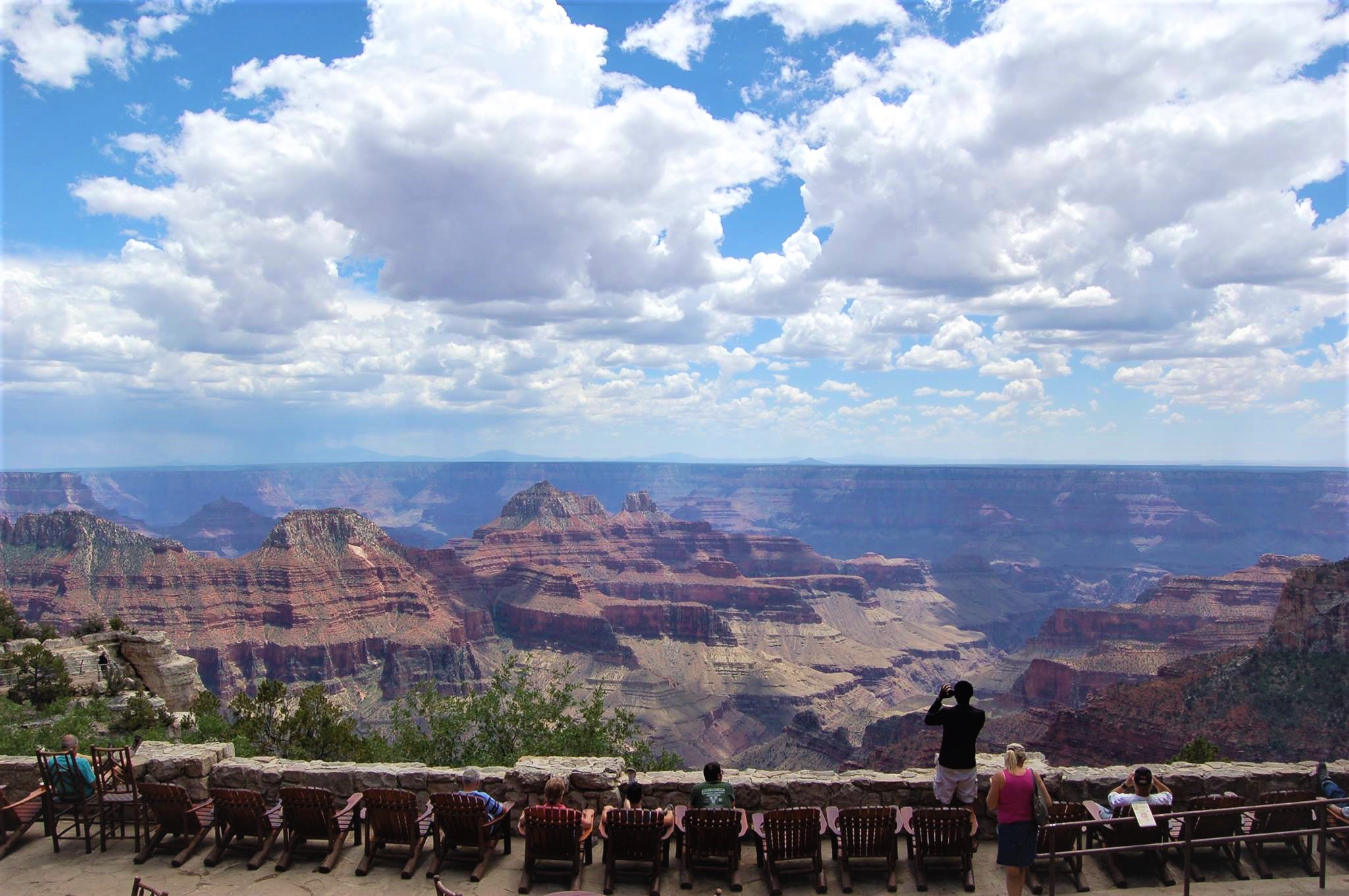 News Release Date:
July 18, 2023
Contact: Grand Canyon Office of Communications, 928-638-7779
The Grand Canyon Lodge will officially commence their 2023 seasonal operations on Sunday, July 23. Since June 2, limited visitor services have been available due to a break in the North Rim water pipeline that led to water conservation measures. The water pipeline was fully repaired and water conservation measures for the North Rim are no longer in effect.
The Grand Canyon Lodge North Rim operations, including lodging, food and beverage services, and shower and laundry, will also open July 23. The lodge dining room will be open for breakfast, lunch and dinner with reservations required for dinner service. The last day of the 2023 season for most commercial services will be October 15, 2023.
The National Park Service will continue its operations including the Backcountry Information Office through October 31. The park entrance gate on State Route 67, which provides vehicle access to the North Rim, will close at 5 p.m. on November 30, 2023, or after the first major snowstorm if prior to that date. Visitors exploring the North Rim, on, or after, October 16 should be self-suffecient and bring enough food and water for the day. 
Overnight lodging reservations for North Rim facilities may be made by contacting Aramark Destinations at 877- 386-4383 or by visiting their website at: www.grandcanyonnorth.com. For information on Grand Canyon Trail Rides, please call 435-679-8665 or visit their website at www.canyonrides.com.
For more information on visiting the North Rim during the 2023 season, please visit: www.nps.gov/grca/planyourvisit/north-rim.htm.
-NPS-
Last updated: July 24, 2023