News Release
Grand Canyon National Park Implements Temporary Road and Trail Closures on the North Rim; Obi Fire Grows to 3,350 Acres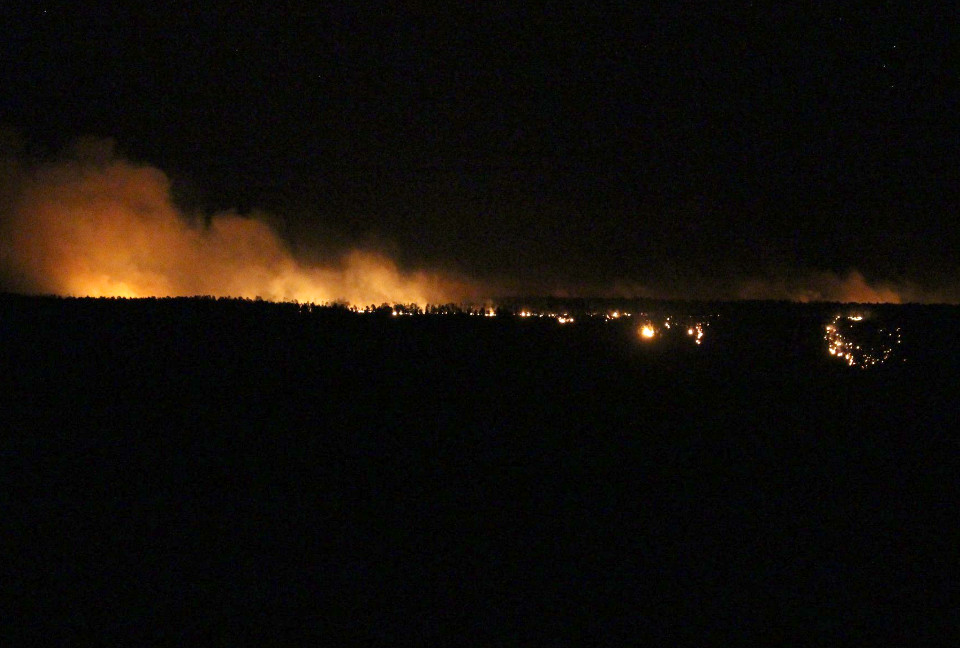 News Release Date:
August 5, 2018
Contact: Rachel Grabenstein, 928-638-7071
Contact: Kirby-Lynn Shedlowski, 928-638-7958
Grand Canyon, AZ -  Grand Canyon National Park has temporarily closed Cape Royal Road. Included in this closure are Cape Final Trail, Cliff Spring Trail, the northern section of the Ken Patrick Trail from Point Imperial to Cape Royal Road, and the southern section of the Ken Patrick Trail from Cape Royal Road to the old Bright Angel Trail. 
These closures are for public and firefighter safety as crews continue to prep the Walhalla Plateau. The temporary closure is in effect until further notice. The road to Point Imperial and all other North Rim trails and facilities are open at this time.
The Obi Fire is approximately 3,550 acres. Growth today was primarily in the northern and eastern portions of the fire perimeter. "With higher wind speeds today, the Obi Fire saw increased fire behavior and growth." said Incident Commander trainee Bryan Hakanson. The fire continues to grow through pine needles and downed logs. Fire behavior was active with isolated tree torching and surface fire of one to four foot flames where the fire was consuming dead logs. 
Smoke from the Obi Fire is visible from both the North and South Rims of the park. Tomorrows planned activities include hand ignitions along the northern perimeter. Visitors may see increased smoke or haze filling the canyon. For more information about air quality at Grand Canyon National Park visit,
https://www.airnow.gov/index.cfm?action=airnow.local_city&cityid=31
.
Located on the Wahalla Plateau, the Obi Fire started on July 21st. Fire managers plan to continue the strategy of confining and containing the lightning caused fire in a predetermined area while providing for point protection of identified sensitive natural and cultural resources. Resources assigned to the fire include one Type 2IA handcrew, five engines, one helicopter, helitack, and a fire ecologist.
Each fire start is evaluated by fire management officials for the most appropriate management strategy. Firefighter safety, resources at risk, location of the fire, available resources, regional and national preparedness levels, and weather forecast are taken into consideration when responding to a wildfire ignition. 
Please visit
https://www.nps.gov/grca/learn/management/firemanagement.htm
for other information about wildland fire at Grand Canyon National Park or call 928-638-7819 for recorded fire information. For additional information and photos of the fire, visit
https://inciweb.nwcg.gov/incident/6030/
.  
Last updated: August 6, 2018