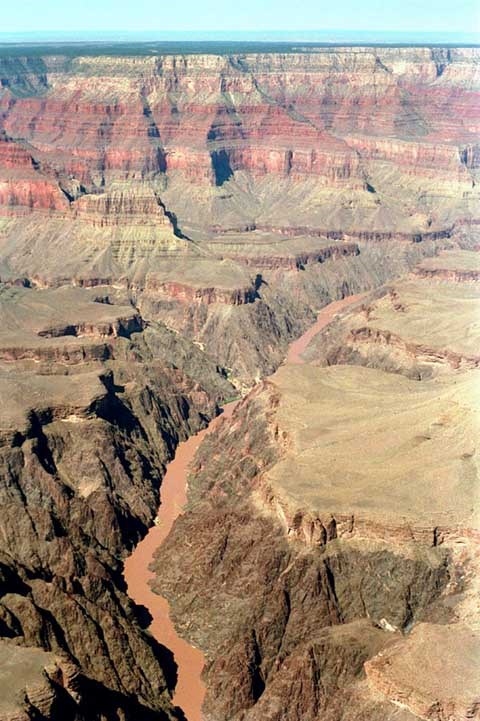 Grand Canyon National Park
Is a World Heritage Site, encompasses 1,218,375 acres and lies on the Colorado Plateau in northwestern Arizona.
The land is semi-arid and consists of raised plateaus and structural basins typical of the southwestern United States.
Drainage systems have cut deeply through the rock, forming numerous steep-walled canyons.
Forests are found at higher elevations, while the lower elevations are made up of a series of desert basins.

Grand Canyon is one of the most studied geologic landscapes in the world.
It offers an excellent record of three of the four eras of geological time,
A rich and diverse fossil record,
A vast array of geologic features and rock types, and numerous caves containing extensive and significant geological, paleontological, archeological and biological resources.