Selected Artists - South Rim - October 2014 - October 2015
Archive of Past Artist - for reference only

At the close of the 2017 Season, Both North Rim and South Rim AiR Programs will be been suspended indefinitely.
You may check this webpage periodically for updated information. If you have further questions, you may email us at GRCA_AiR@nps.gov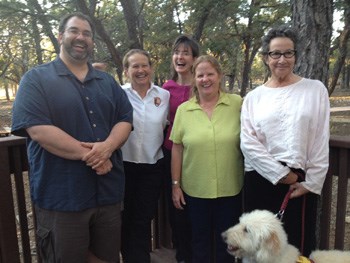 Meet the Jury Panel!
J.T. Tannous- Executive Director: Coconino Center for the Arts, Flagstaff, Arizona
Judy Hellmich-Bryan - Chief of Interpretation, Grand Canyon National Park, Arizona
Kim Buchheit - graphic designer; mixed-media studio artist; curator; Grand Canyon National Park, Arizona
Susan Verkamp - writer; Taos, New Mexico
April Werner - painter; Taos, New Mexico
September 22 - October 11, 2014; animation artist Marieka Walsh and photographer Kurt Sorensen; Petersham, Australia.
October 12 - 17, 2014; folk duo Mare Wakefield; Nashville, Tennessee. Mare Wakefield will perform a free, family-friendly concert of their original music at 7:30 p.m., October 12th, Shrine of the Ages, south rim.
November 9 - 29, 2014; bricolage (mixed media) artist Polly Law; Kingston, New York.
December 21, 2014 - January 10, 2015; visual and conceptual artist Mel Ziegler; Nashville, Tennessee.
May, 2015; painter John Cogan; Farmington, New Mexico.
June, 2015; painter Melanie Vote; Brooklyn, New York.
August, 2015; drawing and printmaker Emma Stibbon; Bristol, UK.
September, 2015; painter Lisa Gilley; Nordland, Washington.
LOOKING AHEAD to this deferred residency!
December 15, 2015 - January 8, 2016; composer/performer Paul Kukuchi; Seattle, Washington.
Last updated: September 28, 2016