News Release
Weekend Traffic Pilot to be Implemented in the Marin Headlands on Saturday, August 11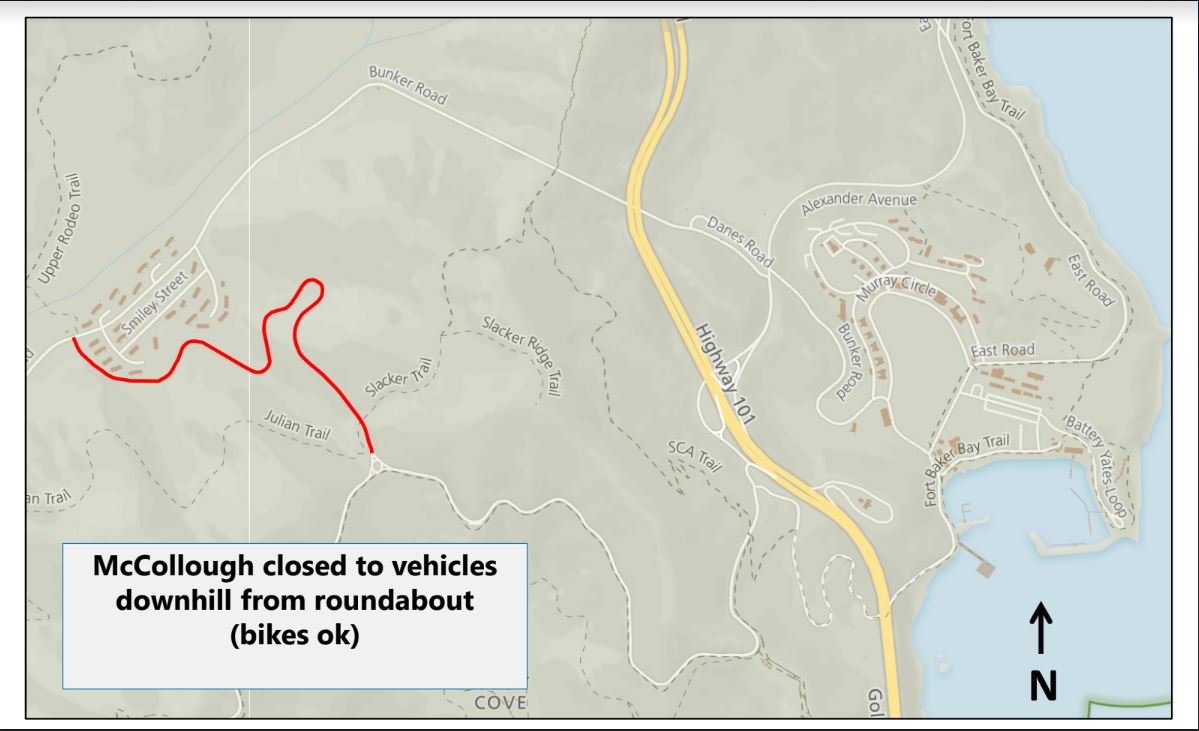 News Release Date:
August 9, 2018
Contact: GGNRA Public Affairs, 415-561-4732
In response to severe congestion and traffic delays in the Marin Headlands, Golden Gate National Recreation Area will implement another traffic pilot. 
Traffic changes will be made to mitigate two to three hour delays on weekends, and provide for the safety of visitors, staff, partners, and residents to this popular area. 
The park will close McCullough Road to vehicles in the down hill direction (northbound) on weekends from 12 to 8 pm (depending on conditions) between August 11 and September 16. This period will include Labor Day on Monday, September 3. McCullough Road will remain a two-way road on weekdays. The Baker-Barry tunnel will remain open for controlled two-way traffic. Bicycles will not be affected during this pilot period. 
The National Park Service continues to work in partnership with the Golden Gate Bridge Highway and Transportation District and the Presidio Trust to mitigate severe traffic delays and explore potential options on both sides of the Golden Gate Bridge. This technical study is expected to be completed by fall of 2018, and will be followed by a planning and public process to identify solutions.
Updates and changes will be posted on the park's
Alerts and Conditions
page. 
Last updated: August 9, 2018