News Release
San Francisco Bay Area National Park Sites Prepares for Annual Fleet Week Events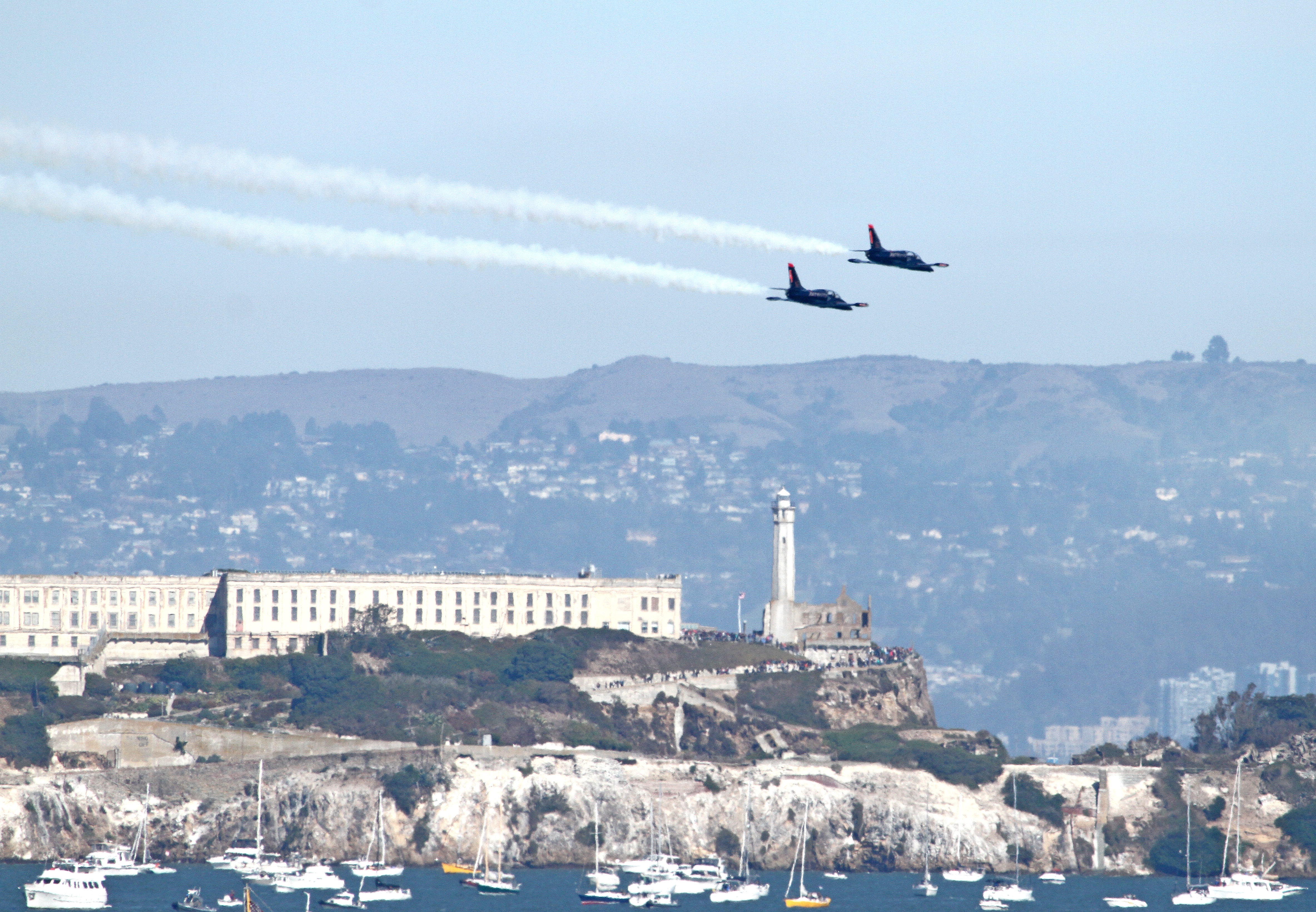 News Release Date:
October 1, 2018
Contact: GGNRA Public Affairs, 415-561-4732
San Francisco, CA - On October 5 - 7,
Fleet Week activities
 are expected to bring traffic to a standstill in and around the waterfront areas of Golden Gate National Recreation Area, the Presidio of San Francisco, and San Francisco Maritime National Historical Park. These congested areas will include Crissy Field, Fort Point National Historic Site, Aquatic Park, and Lands End in San Francisco; Conzelman Road and Fort Baker in Marin County. 
Northbound traffic on Van Ness Avenue will not travel any further north than North Point Street in San Francisco. 
To maintain public safety and emergency access, park officials may initiate closures and change traffic routes as needed. Plan ahead and pay attention to new traffic patterns.
Parking and Public Transportation
Parking will be extremely limited. Visitors are encouraged to use public transit, bicycle, taxi, or ride-share services. For public transportation planning and same-day traffic information, call 5-1-1 or visit
www.511.org
.
From Friday, October 5 to Sunday, October 7, all parking at Fort Point National Historic Site will be limited to vehicles with a valid ADA state placard or license plate and will be available on a first-come, first-serve basis.
Parking at upper Fort Mason is limited to employees and residents of Fort Mason.
Marin Headlands Traffic
On Tuesday, October 2, several road safety enhancements will be implemented. Temporary installation of plastic orange/blue delineators and orange cones will be installed to mark the bicycle lanes from the adjacent vehicle lanes. 
Vehicle traffic through the Baker-Barry Tunnel in the Marin Headlands will only be one-way in the westbound direction. Conzelman Road will convert from two-way travel to one-way travel in the eastbound direction between McCollough Road and Alexander Avenue, with the remaining travel lane dedicated for visitor parking. Bicycles will not be subject to these restrictions and will continue to operate in both directions. Traffic will be heavy throughout this area and visitors can expect delays entering and leaving the Marin Headlands during this special event period. 
The additional delineators will be removed and the traffic plan will return to two-way vehicle traffic on Conzelman Road by Tuesday, October 9. 
Safety First: "If You See Something, Say Something."
United States Park Police and the National Park Service are among the agencies partnering to protect visitors and park resources during Fleet Week. Informed, alert communities play a critical role in keeping our national parks safe. Do not hesitate to report unattended packages or suspicious activity.
If You See Something in the area of Golden Gate National Recreational Area, the Presidio of San Francisco, or San Francisco Maritime National Historic Park, call the US Park Police Communications Section at 415-561-5505.
To receive texts, alerts, advisories, traffic information and additional updates about the Fleet Week via the Nixle community information service, text
fleetweekSF
to
888777
. 
Last updated: October 1, 2018