News Release
Engagement Process for Multi-Year Effort to Revitalize Crissy Field Begins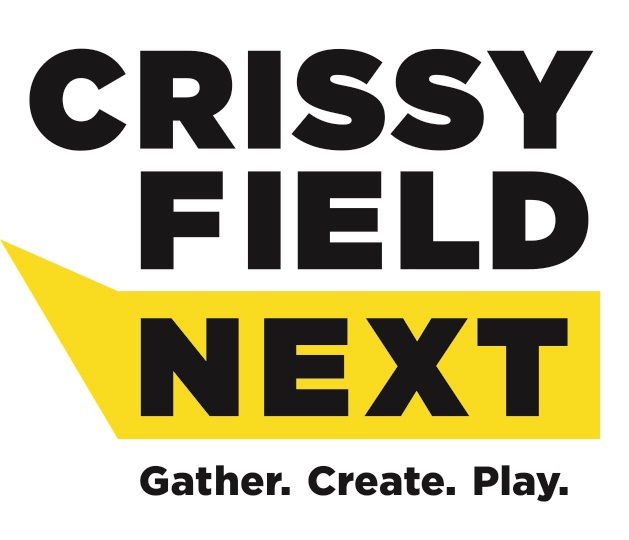 News Release Date:
October 4, 2018
Contact: GGNRA Public Affairs, 415-561-4732
SAN FRANCISCO, CA - The National Park Service, the Golden Gate National Parks Conservancy, and the Presidio Trust launched the public engagement process for a multi-year effort to revitalize the Crissy Field area of the Presidio. With a growing urban population, unique natural and cultural features, and a changing bay environment, the next chapter of the much-beloved Crissy Field begins. The project, named
Crissy Field Next
, is especially focused on gathering input and ideas from existing as well as new audiences to create an inclusive, welcoming space for all communities.
"We're excited to be taking the widely popular Crissy Field to another level for all of our communities to enjoy," said Laura Joss, Golden Gate National Recreation Area General Superintendent.
In 1998, the National Park Service and the Parks Conservancy began transforming Crissy Field from a military site into a visitor destination within the Presidio, a national park site. A few years later, the Presidio Trust began developing the buildings along Mason Street, welcoming visitor-serving park tenants - and now is working in partnership with the Park Conservancy and the NPS on the Presidio Tunnel Tops Project, connecting the Main Post of the Presidio to Crissy Field. Now, nearly 20 years later, parts of Crissy Field are in need of repair and upgrade, while other areas may not be used to their full potential. Crissy Field Next offers an opportunity to make improvements to Crissy Field so that all visitors are able to enjoy and connect with this location in the park. There may be new features, while the sense of tranquility and history that makes it such a special place will always be preserved.
"When we began the transformation of Crissy Field 20 years ago, we knew it was a special place worth saving, but what we didn't realize was how important a role Crissy Field would play for San Francisco residents and visitors alike," remarked Greg Moore, Parks Conservancy President & CEO.
"We are excited to champion Crissy Field in its next chapter, and hope through this process that we come up with more ways to connect visitors with this beloved bayfront area and the rest of the 1,500-acre Presidio," said Jean Fraser, CEO of the Presidio Trust.
 
Crissy Field Next has five project. They include:
 
To connect with the community by creating an inclusive, welcoming space that's accessible and easy to enjoy.
To add more opportunities for recreation, renewal, and reflection - a visitor experience worth a day trip or more.
To improve access and safety for Crissy Field visitors, with smoother traffic flow, practical parking options, and safer ways for pedestrians and bicyclists to travel.
To preserve and enhance the value of the ecology and history of Crissy Field, with educational opportunities and insights that respect the richness of the place.
To create a sustainable, well-designed space that's durable, flexible, and easy to maintain in the decades to come and is inviting to current and new audiences.
As part of the public engagement process, the project team and partners are inviting our communities to a special family-friendly kick-off event for Crissy Field Next. This day will invite current and new community members to learn more about the unique areas within Crissy Field and provide ideas and input on what they want to see next in each area. There will also be a representative from the
Tunnel Tops project
- which is adjacent to Crissy Field - to provide important information on how the two projects are connected in making a new Presidio visitor experience.
Crissy Field Day
will be held on Saturday, October 20, from 11 am - 2 pm, at Crissy Field East Beach (1199 East Beach, San Francisco, CA). This family-friendly event will have hands-on crafts and science fun, live music, and thank you gifts.  
###

About the National Park Service
The National Park Service (NPS) is a federal agency within the U.S. Department of the Interior charged with managing the preservation and public use of America's most significant natural, scenic, historic, and cultural treasures. The NPS manages the Golden Gate National Recreation Area, as well as 416 other park sites across the U.S. For more information, visit
nps.gov/goga
.
About Golden Gate National Parks Conservancy
The Golden Gate National Parks Conservancy is the nonprofit membership organization that supports the Golden Gate National Recreation Area—one of the most-visited units in the national park system in the U.S. Since 1981, the Parks Conservancy has provided over $500 million of support to site transformations, habitat restorations, research and conservation, volunteer and youth engagement, and interpretive and educational programs. Learn more at
parksconservancy.org
or call (415) 561-3000.
About the Presidio Trust
The Presidio Trust is a federal agency that manages the Presidio of San Francisco, a national park at the heart of the 82,000-acre Golden Gate National Recreation Area. In partnership with the National Park Service and the non-profit Golden Gate National Parks Conservancy, the Presidio Trust brings alive the park's historic, natural, and recreational assets for the inspiration, education, health, and enjoyment of all people at no cost to taxpayers. Learn more at
www.presidio.gov
Last updated: November 13, 2018