Jobs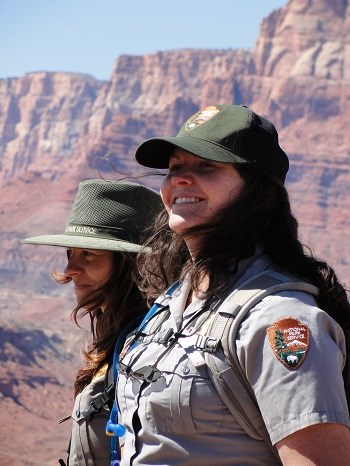 A wide variety of exciting and challenging employment opportunities await you at Glen Canyon National Recreation Area and Rainbow Bridge National Monument. We fill positions in many fields, including interpretation, maintenance, administration, resource management, law enforcement, and visitor services. Some jobs are office-oriented, others focus on working with the public, and many involve working outdoors. Each job performs a vital function—providing visitors an opportunity to enjoy a unique experience, while working hard to preserve natural and cultural resources for future generations.
Keep reading to find current job openings, application information, and answers to frequently asked questions. Check out more information about working for the National Park Service nationwide.
The Federal government is an equal opportunity employer. Selections will be made solely on the basis of merit, fitness, and qualifications without regard to race, color, religion, age, sex, marital status, political affiliation, national origin, physical handicap, sexual orientation, membership or non-membership in an employee organization, or any other non-merit factors.
Local Jobs
Some positions become available to people who live nearby Glen Canyon National Recreation Area. Every open postition will require the following form: Certification of Living Contiguous to the Area. That way we know for sure that you are local. Check here often for job announcements and note opening and closing dates for specific listings.
Current Job Opportunities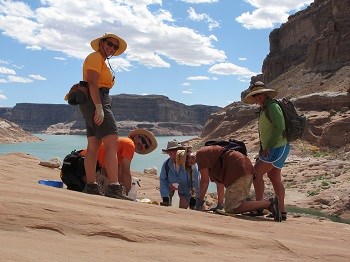 Volunteer-in-Parks (VIPs)
There are so many ways you can share your talents and lend a hand at Glen Canyon. Individuals and groups are welcome, from as long as a few hours up to a whole season. Visit the Volunteer page to learn about specific opportunities.
Popular volunteer programs, like Trash Tracker, involve living in a houseboat on Lake Powell.
Keep an eye on the park calendar for volunteer events too.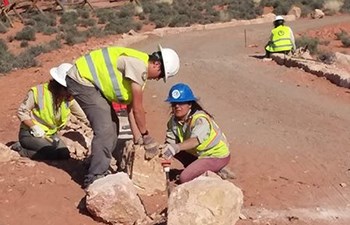 Internships at Glen Canyon
Future Park Leaders of Emerging Change provides paid summer internships to highly accomplished undergraduate and graduate students and recent graduates to work on diverse issues related to emerging management issues driven by global drivers of change and related effects in national parks. Internship positions run full-time (40 hours/week) for 11-12 weeks. Find specific information about the Glen Canyon Photogrammetric Archaeology program.
The Student Conservation Association is another great source for internships with federal land management agencies. Glen Canyon also works with American Conservation Experience (ACE) crews to accomplish specific trail and maintenance projects.
Visit the NPS Youth Programs site for even more opportunities here in the Southwest and nationwide.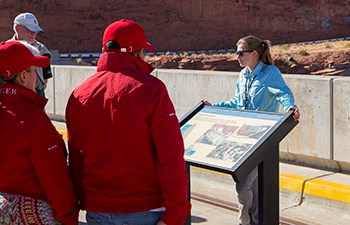 Park Partner Jobs
Glen Canyon Conservancy partners with Glen Canyon National Recreation Area, Rainbow Bridge National Monument, Grand Staircase-Escalante National Monument, and the Bureau of Reclamation at Glen Canyon Dam. They hire seasonal and permanent information specialists and tour guides.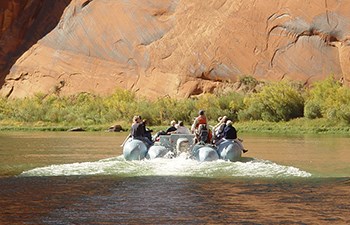 Park Concessioner Jobs


Last updated: November 30, 2018