Internships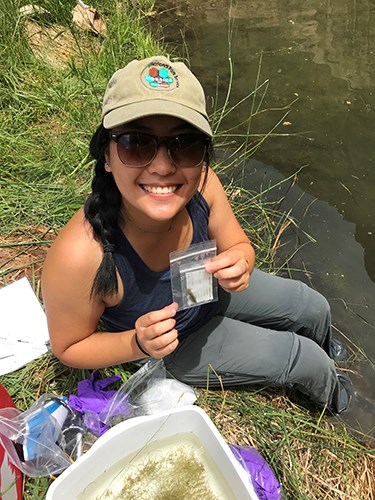 American Conservation Experience (ACE)
Provides a range of voluntary service programs for both American and international participants. Take a look at their NPS Academy too.
Who can apply: Conservation Corps 18-25, Conservation Internship 18-35
Schedules: 8-12 week commitment, Year-round
Interest areas: Natural and cultural resource management, recreation, restoration, interpretation
Stipend: Varies, Education Reward
Partner: Americorps
Future Park Leaders of Emerging Change (FPL)
Intern projects address needs associated with the management of natural, cultural, or historic resources, park infrastructure, visitor use, or interpretation and education efforts in a future of novel, rapid, and/or large landscape change.
Who can apply: Graduate or upper-level undergraduates students
Schedules: 12 week project
Interest areas: Resource protection; supporting science; adaptation actions; policy and planning; sustainable operations; and communication, interpretation, or education
Stipend: $16/hour plus benefits
Partner: The Ecological Society of America
Geoscientists in the Park (GIP)
www.nps.gov/subjects/geoscientistsinparks
Matches college students and recent graduates between 18-35 years old with short-term, paid internships with the National Park Service.
Who can apply: Undergraduate, graduate students, and recent graduates
Schedules: Summer, Fall/Winter, Year Round
Interest areas: Natural resource science fields (air resources, biological resources, geologic resources, natural sounds, night skies, and water resources)—field and office based internships focus on research, inventory and monitoring, curation of park natural resources, interpretation and education projects
Stipend: $1,400 - $2,400 per month, plus travel allowance
Partner: Stewards Individual Placement Program and The Geological Society of America
Latino Heritage Internship Program (LHIP)
Offers internships rooted in a variety of disciplines from community outreach and communications to architecture and underwater archeology at National Park Service sites located throughout the nation.
Who can apply: Latinx undergraduates, graduate students, and recent graduates
Schedules: 10 or 11 weeks with a possibility to extend the internship through the school year, Summer
Interest areas: Natural and cultural resource management, interpretation, public affairs
Stipend: $400 to $480 a week plus travel and housing stipend
Partners: Hispanic Access Foundation and Environment for the Americas
Mosaics in Science (MIS)
A select group of interns works alongside park scientists in science-based research projects providing on-the-ground training and supporting the NPS mission. After the internship, a career workshop is held in Washington, DC where the interns present the results of their work.
Who can apply: U.S. citizen or permanent legal residents 18 or over, with relevant experience in natural resources, science, technology, or engineering
Schedules: 12 weeks in Summer
Interest areas: Inventorying and monitoring, research, GIS and other technologies, and interpretation and education
Stipends: $400-480 weekly stipend, plus travel expenses paid and the costs of housing covered
Partners: Greening Youth Foundation and Environment for the Americas
Student Conservation Association (SCA)
Their mission is to build the next generation of conservation leaders and inspire lifelong stewardship of the environment and communities by engaging young people in hands-on service to the land.
Who can apply: Open to the public, youth 18 and under, and young adult 18+
Schedules: 3-12 months long, Summer, Year Round
Interest areas: Visitor services and site operations, education and interpretation, natural resource management, recreation management, cultural and historical resource management, GIS, sustainability, backcountry and trail work, wildlife management
Stipend: Varies, Education Reward
---
Visit the NPS Youth Programs site for even more opportunities here in the Southwest and nationwide.
Last updated: September 24, 2019