Bird Sighting Reports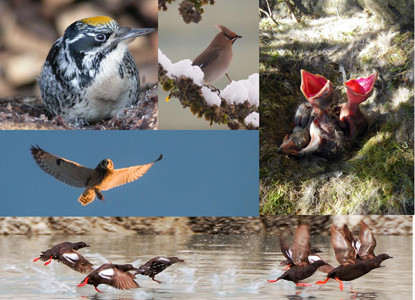 Gustavus/Glacier Bay Area Bird Sighting Reports
What's been sighted in the Glacier Bay/Gustavus area?
For recent sightings, please see eBird.
2014
2013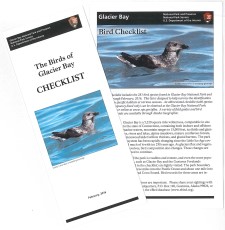 Glacier Bay Bird Checklists
Did you know that there are two versions of the checklist? A pamphlet version for birders on the go, and a small booklet form for those who want to know more about Glacier Bay's birds. Get one, or both, depending on your needs. Happy Birding!
Pamphlet Version
One-page list of species and abundance.
Legal sized.
Booklet Version
Contains maps and natural history notes.
Letter sized landscape 4 mb PDF