Glacier Bay Christmas Bird Count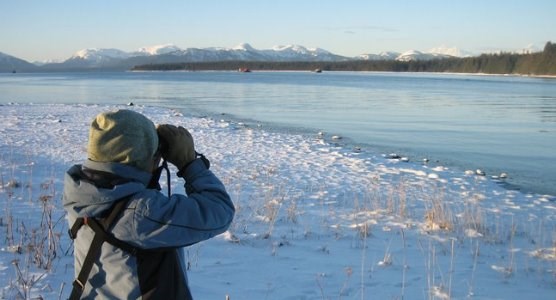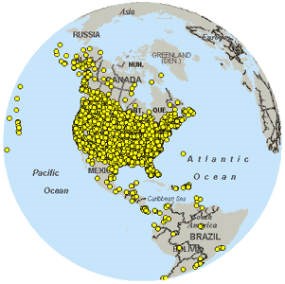 Each year, from December 14 through January 5 tens of thousands of volunteers throughout the Americas take part in an adventure that has become a family tradition among generations. Families and students, birders and scientists, armed with binoculars, bird guides and checklists go out on an annual mission – often before dawn. For over one hundred years, the desire to both make a difference and to experience the beauty of nature has driven dedicated people to leave the comfort of a warm house during the Holiday season.
The data collected by observers over the past century allow researchers, conservation biologists, and other interested individuals to study the long-term health and status of bird populations across North America. When combined with other surveys such as the Breeding Bird Survey, it provides a picture of how the continent's bird populations have changed in time and space over the past hundred years.
The Glacier Bay/Gustavus Christmas Bird Count has taken place every winter since 1969.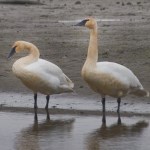 2017 Glacier Bay Christmas Bird Count
Results and summary
Last updated: February 9, 2018