Astronomy Programs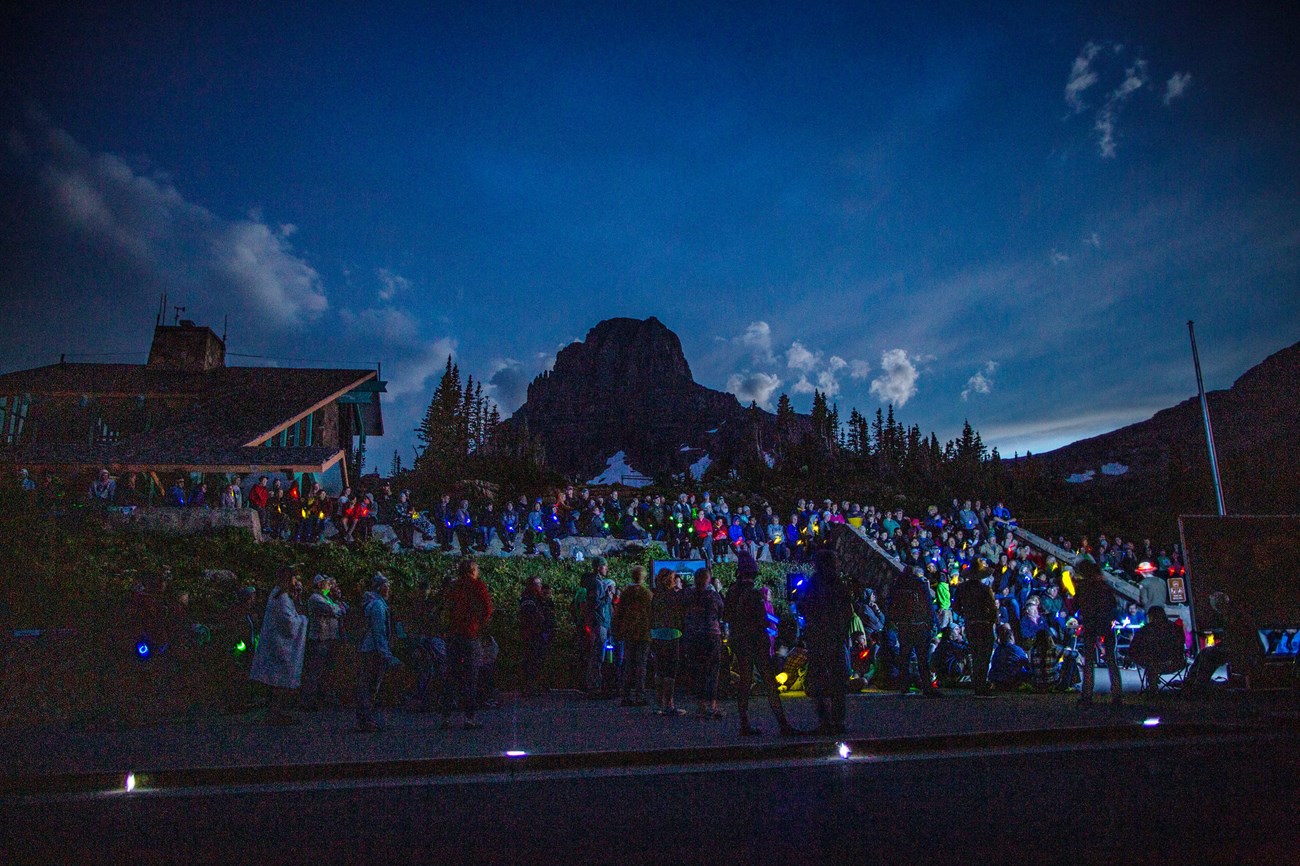 Logan Pass Star Party
Join Park Rangers and members of the Big Sky Astronomy Club as they take advantage of Glacier's unusually dark skies, gazing through telescopes exploring the depths of the universe.

Glacier National Park plans to offer Logan Pass Star Parties for the 2023 season. Check back for more details closer to the summer season.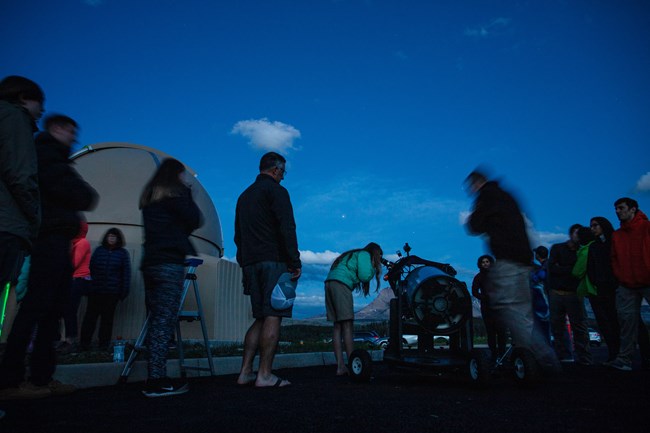 Nightly Astronomy Program
Half the park happens after dark! Glacier is a great place to observe the night sky and you can get the most out of that experience by joining our astronomers for one of our nightly astronomy programs. These programs are only offered during the summer and tickets and reservations are not required. Please see the
Ranger-led Activity Schedule
for specific days and times. However, programs are usually offered during July and August and begin at dusk and last until midnight.
Nightly astronomy programs take place in Apgar, on the west side of the park, and in St. Mary, on the east side. In St. Mary, astronomers use the park's Dusty Star Observatory at the St. Mary Visitor Center to help explore the cosmos. This observatory features a 20-inch telescope and astronomy camera to share views of the night sky with visitors watching on exterior television monitors. Traditional telescope viewing is available at both locations.
If you plan on attending an astronomy program it is important to come prepared.
Wear warm clothing
and come prepared for wind in St. Mary.
Bring a headlamp
or flashlight so you can safely move around in the dark. Seating is not provided at the Dusty Star Observatory so
bring a chair
for a more comfortable viewing experience.
Last updated: March 15, 2023