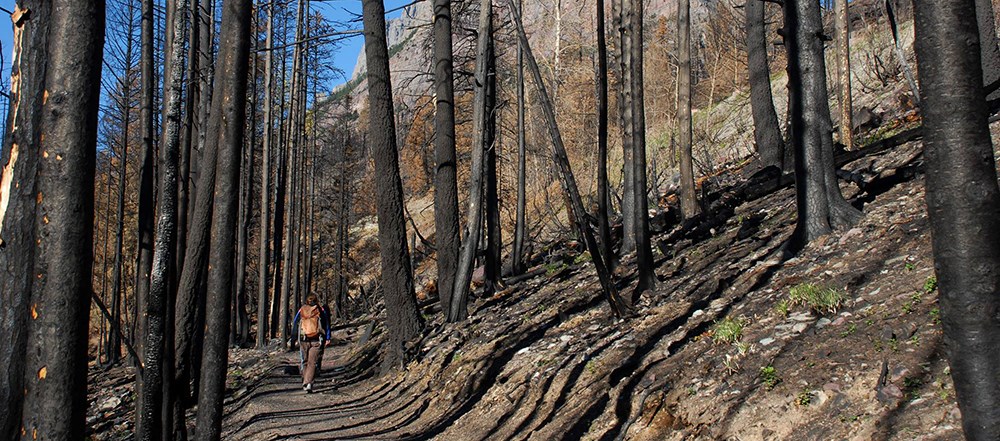 Fire, a natural element in any forest or wildland, can pose a serious threat to human life and property. Keep these tips in mind before you leave home as well as on the trail to make for an enjoyable outdoor experience during fire season!
Before going hiking or camping, check with public land management agencies for fire restrictions or area closures.
Plan ahead and prepare—know your route, sign in at the trailhead, let someone else know where you are going and be sure to know how to get out!
If you use a campfire, make sure it is fully extinguished before leaving the area—be sure it is cold to the touch.
If you are using a portable stove, make sure the area is clear of grasses and other fine fuels. Prevent stoves from tipping and starting a fire.
Consider alternatives to camp fires during periods of high fire danger.
Practice Leave No Trace principles—pack out cigarette butts and burned materials from your camping area.
Be aware of sudden changes in the weather or changing weather conditions. For example, if you see a thunderstorm approaching, consider leaving the area.
If you see smoke, fire, or suspicious activities, note the location as best you can and report it to authorities. Do NOT attempt to contact suspicious people or try to put out a fire by yourself
If you see a wildland fire, report its location. Avoid traveling near it.

Be careful of parking or driving your vehicle in tall, dry, vegetation, such as grass. The hot underside of the vehicle may start a fire.