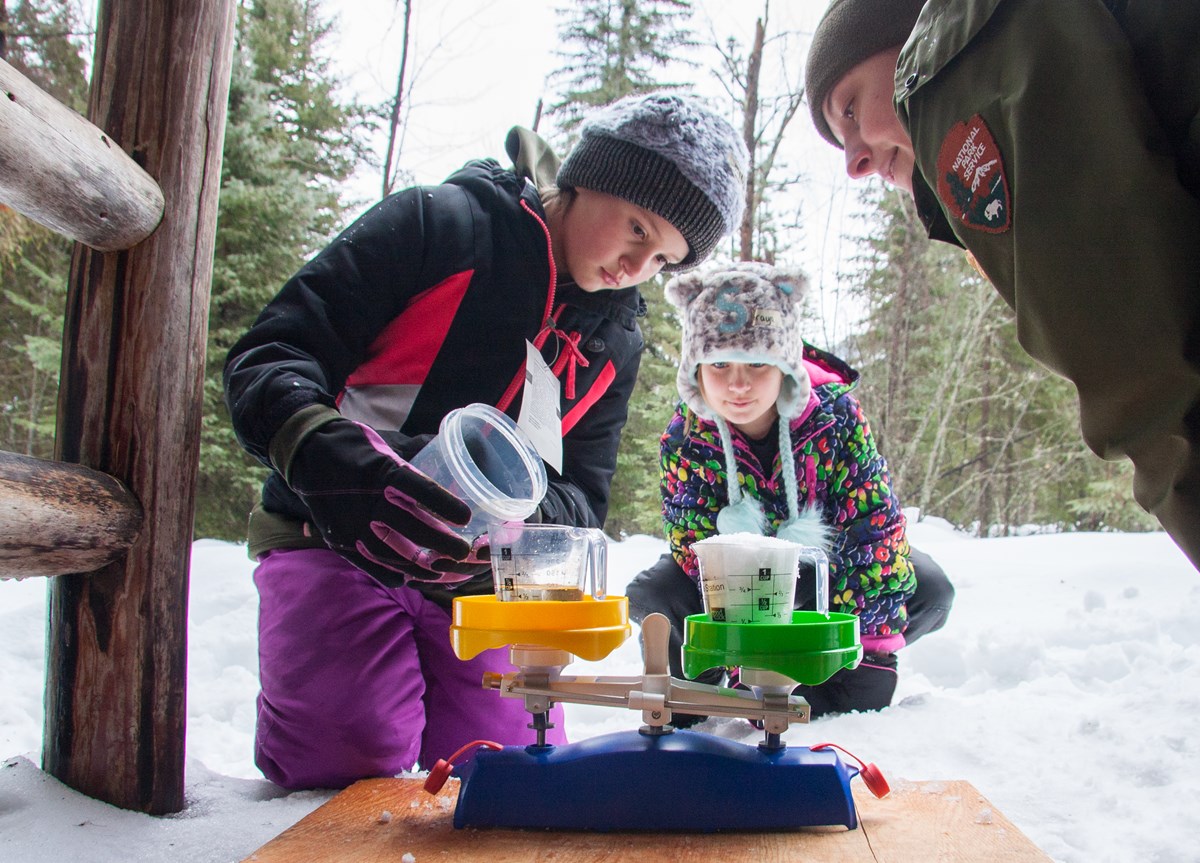 Non-living things in Glacier provide the foundation for all the plant and animal life which lives here. Students will explore the physical properties of snow completing tasks at snow stations. They will then investigate how those physical properties impact organisms in winter by participating in a snowshoe hike. The park provides all the snowshoes for students and chaperones free of charge.
Grades: 3–5
Locations: Apgar Village and St. Mary
Duration: 4.5 hours, view our Winter Ecology Field Trip Schedule to see a basic outline for the day
Group Size: 46 students, 2 groups of 23 students
Skills: Observe, compare and contrast, identify, classify
National and State Standards:
Montana Science Standard
MT.SCI. 5th Grade 3.2.1. Demonstrate how food chains/webs show flow of energy in an ecosystem.
Next Generation Science Standard
5-ps3-1. Use models to describe that energy in animals' food was once energy from the sun.