Plan Your Visit
Welcome to George Washington Birthplace National Monument. While many sites claim "George Washington slept here," only one can claim George Washington was born here!
Many visitors come to the Birthplace expecting to find the actual house in which George Washington was born. Although the park has several Colonial Revival structures that were built in the 1930s, the house in which Washington was born was destroyed by fire in 1779. The essence of George Washington's story at this site, however, does not reside in wood and brick. The real story is in the landscape, which forever shaped Washington's life. It was here he took his first steps, here he began to learn the rhythms of the natural world and here he began to develop a deep, life-long connection to the land.
From the regional landscape sprang the culture which shaped Washington's values and character. Comprised entirely of large plantation owners, the Tidewater Aristocracy dominated the affairs of the area and perpetuated a code of decorum to which Washington faithfully adhered and exemplified his entire life.
Most importantly, the landscape here is a living memorial. It is a tangible connection to an extraordinary man whose strength of character, steady leadership and dedication to public service irrevocably shaped our nation.
The rich landscape that attracted Washington's great-grandfather to settle here in 1657 is still as abundant in resources today as it was then. As you visit the Birthplace, I encourage you to explore the entire site from the Historic Area, to the Washington Family Cemetery to the Potomac Beach. Walk in Washington Family footsteps as you imagine what life was like on their plantation in the 18th century. What would have made this a good place to farm, hunt and trade?
Again, welcome to this very special place. It is our pleasure to have you here and we wish you a most enjoyable visit!
Superintendent Melissa Cobern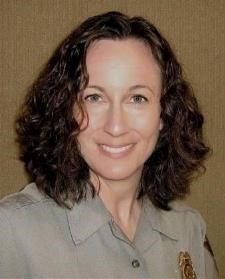 Last updated: April 15, 2020