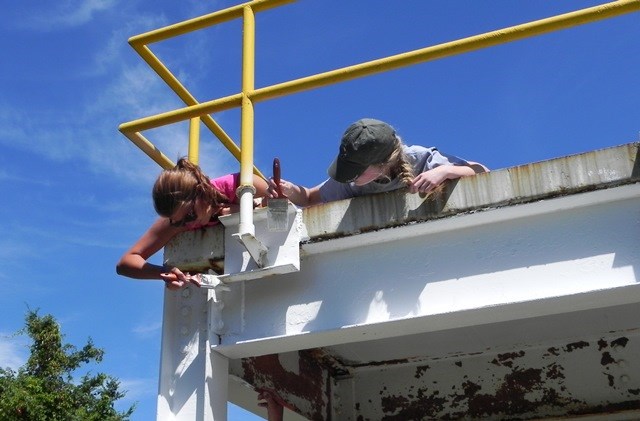 Give back to the parks that give you so much
Gateway is always in need of public support.The park values your generosity, whether it's time, money, or experience. Here are ways you can get more involved—and get more out of your Gateway experience.
Give the gift of yourself
Volunteer for a project, a season, or the entire year in one of the park's three units: Staten Island, Jamaica Bay, and Sandy Hook. Let us know what you are interested in; we will find a place for you in our park family to make this park better. Interning at Gateway is a great way to enrich your education. You can serve your country and give back to your community while learning new skills that prepare you for your future as a professional. (This page was written by an intern!)
With a little help from our Friends (and Partners)
Friends organizations can do things that government agencies cannot, including raising funds for projects. Partner organizations are different; they have their own missions and constituencies, but work with the park toward shared goals.
Do business with us
Business partners provide services to the public beyond what parks normally run themselves, such as food vendors and beach clubs. If you are a part of a business that is interested in partnering with Gateway, contact us.
Help us plan our future
Gateway is a national park, so it is owned by all Americans. To plan a new facility or change in policy, we need to consult with you first for your ideas and suggestions. The Fort Hancock 21st Century Federal Advisory Committee helps the park plan the future of Sandy Hook's Fort Hancock; check out their meeting dates and share your opinions.
Show your generosity
The National Park Service is able to fund many projects and events with monetary donations from our supporters. Any amount is appreciated and is put to good use.
Work with us
To work at any federal agency, check USAJobs.gov for seasonal and year-round positions. You can narrow your search for specific jobs in specific locations such as one of Gateway's three units.