Support Your Park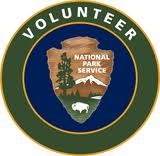 Your talents can make a great park even better. Whether your interests are in wildlife, historic aviation, military history or healthy recreation, Gateway's 26,000 acres have something for you. Duties can be tailored to fit your needs, interests and schedule.
Contact Gateway's Volunteer Coordinator at (917) 282 9393 or email us to find out more.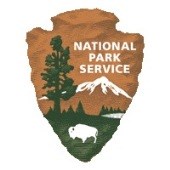 Donations
We accept checks or money orders made payable to the National Park Service. Send donations to:
Gateway National Recreation Area Attention: Superintendent 210 New York Avenue Staten Isalnd, New York 10305
Please visit our donation webpage for more information. Click on Arrowhead.

The National Park Service, the Boy Scouts of America and the Girl Scouts of the United States of America team up to bring you the Resource Stewardship Scout Ranger Programs.
Scouts are awarded a certificate to recognize their leadership development and resource stewardship activities after five hours of service at national park sites. A patch is awarded after ten hours at one or more national park sites.
The National Park Service would also like to congratulate Eagle Scouts with a Certificate of Recognition.

Click on the image to get more information about the program.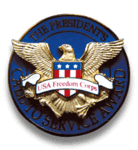 The President's Council on Service and Civic Participation recognizes the valuable contributions volunteers make in our communities with the President's Volunteer Service Award to encourage more people to serve. The President's Volunteer Service Award program is a way to thank and honor Americans who, by their demonstrated commitment and example, inspire others to engage in volunteer service.

Any individual, family, or group can receive Presidential recognition for volunteer hours earned over a 12-month period or over the course of a lifetime at home or abroad. Awards are based on age of volunteer(s) and hours of volunteer service.


Last updated: November 10, 2020