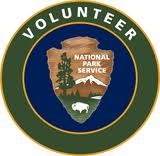 Your talents can make a great park even better. Whether your interests are in wildlife, historic aviation, military history or healthy recreation, Gateway's 26,000 acres have something for you. Duties can be tailored to fit your needs, interests and schedule.
Contact Gateway's Volunteer Coordinator at 718-354-4657 to find out more. Download the latest version of the NPS volunteer application. You may FAX the completed form to 718-354-4605 or mail it to:
Gateway National Recreation Area
Volunteer Coordinator
210 New York Avenue
Staten Island, New York 10305
Please fill out a volunteer waiver form as well.
If you are under 18 years old, you have to fill out a parental consent form before you can volunteer.