Staff Rides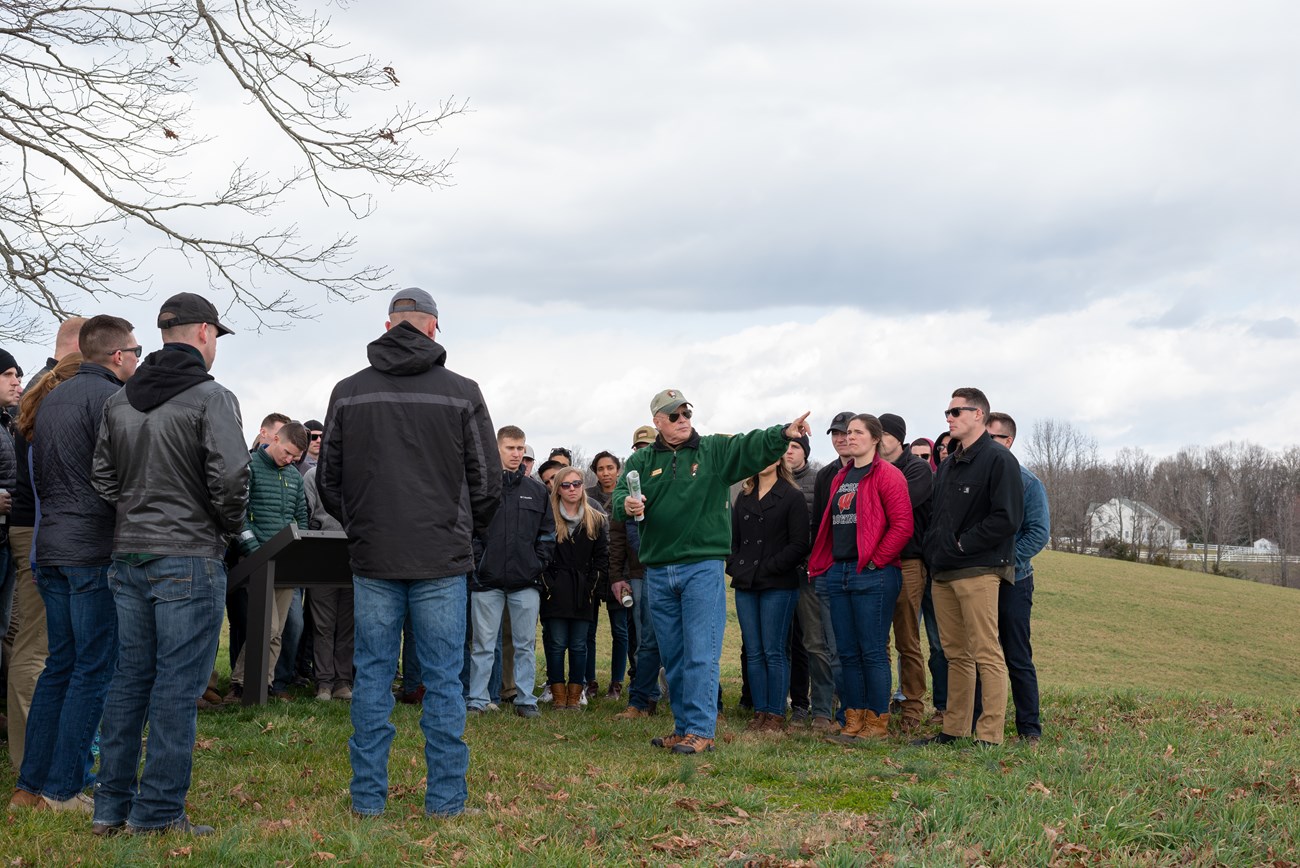 Like many battlefields and military parks, Fredericksburg and Spotsylvania National Military Park was originally set aside by the War Department to be preserved as a learning and training ground for the military. We continue to honor that tradition today. We are happy to offer resources, services, and guides for staff rides.

If you will be bringing a large group into the park for a staff ride, but do not want to be accompanied by park personnel you must submit a Special Use Permit, which you can download on the Permit's & Reservations page.
Contact Park Ranger Peter Maugle at Peter_Maugle@nps.gov to arrange a guided staff ride with park personnel. We can customize tours to meet your units interests, backgrounds, and needs. Below are suggestions and resources to help begin the planning process.
Last updated: January 17, 2022