Parks as Classrooms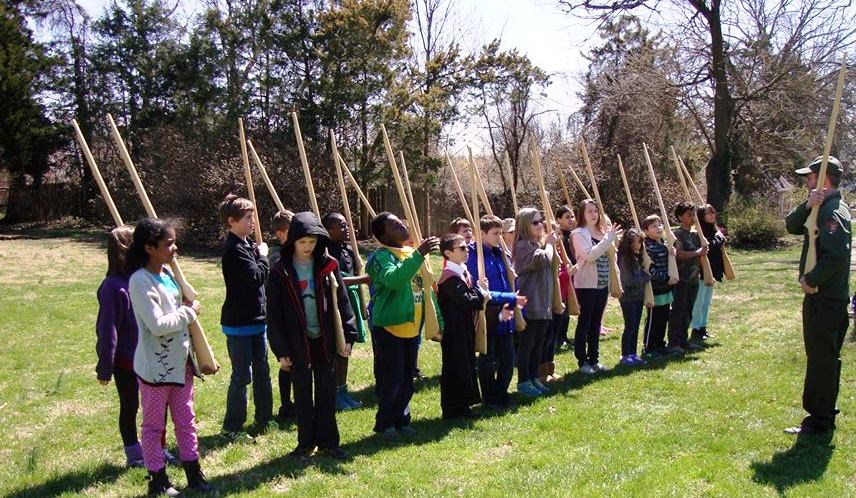 Learning Beyond the Classroom
Not only are National Parks "America's Best Idea," but they also make excellent classrooms! Are you a teacher who would like to enhance your curriculum with resources from Fredericksburg & Spotsylvania? Explore the following pages for ideas!
Bring the park to your students!
Explore the curriculum materials compiled by park historians, including a lesson plan on the Battle of Fredericksburg and a classroom based program on the legacy of the National Park Service.
Want a more hands-on experience? Consider our Travelling Trunk program! This allows students to analyze the experiences of soldiers and civilians during the Civil War by trying on uniforms, examining the contents of a soldier's haversack, and reading letters from the 1860s.
Visit us!
There is nothing quite like the experience of visiting an historic site, and field trips are a great way to encourage your students to engage with history. Plan a field trip to Fredericksburg & Spotsylvania with the help of our education coordinator!
Would you like to plan a field trip, but are unable to due to budget constraints? Learn more about applying for a Ticket to Ride grant for this park. This program helps to defray the cost of transportation to and from the park, enabling more students to enjoy an educational field trip!
Learn more about teachers and the NPS:
Would you like to include other national parks in your curriculum? Learn more about the relationship between teachers and the organization? Explore the National Park Service's page for teachers.
Last updated: February 12, 2017