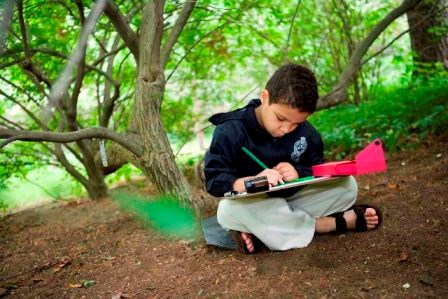 Exciting opportunities for teens!
Experience our site and history in unique ways that allow you to gain experience, expand your knowledge, express your creativity, and build your resume. Read more about what we have to offer.
Earn your Junior Ranger Badge! Check out our Junior Ranger Book!

Earn your Junior Ranger badge by completing the number of activities required for your age. Take a tour, explore the landscape, and discover what it takes to be a landscape architect. Print it out before you come or pick up your own copy at the visitor desk.
Learn about National Parks by becoming a WebRanger. As a WebRanger, you will travel to parks all over the country through the world wide web. Your job is to have fun while learning about YOUR National Parks and the things YOU can do to care for them. Solve mysteries and puzzles, play games, take part in stories, and gather secret words. Become a WebRanger! Click here to begin your adventure.