Stories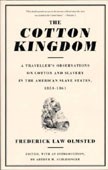 Fairsted is the setting for many stories; not only stories of Olmsted's landscape legacy, but this place hosts many tales including those of the Olmsted Elm, the firm's expansive model making, and the clerical workers who supported the site's operations.
Yet, some of Olmsted stories began before his arrival at 99 Warren Street. Olmsted's Civil War service brought him into contact with many national figures of the day, including President Lincoln. Other stories may be only legends, like the tale of Captain Kidd's Treasure. Frederick Law Olmsted even wrote stories himself!
We will be posting more stories over the next few months so come on back for a visit soon!
Last updated: January 3, 2018