People
Fairsted was both a home and an office. On these pages, get to know some of the many people who walked the floors and grounds of this place and others who played a role in the Olmsted story.
Frederick Law Olmsted moved here with his family: his wife, Mary; his daughter, Marion; and his sons, John Charles and Frederick Jr.
Olmsted and his sons also worked alongside other landscape architects and employees in the office wing. Early apprentices and partners, Charles Eliot and Henry Codman, worked along side the Olmsted family on key projects.

Early influences on Frederick Law Olmsted included his parents, John and Charlotte, his brother John Hull, and other family and friends.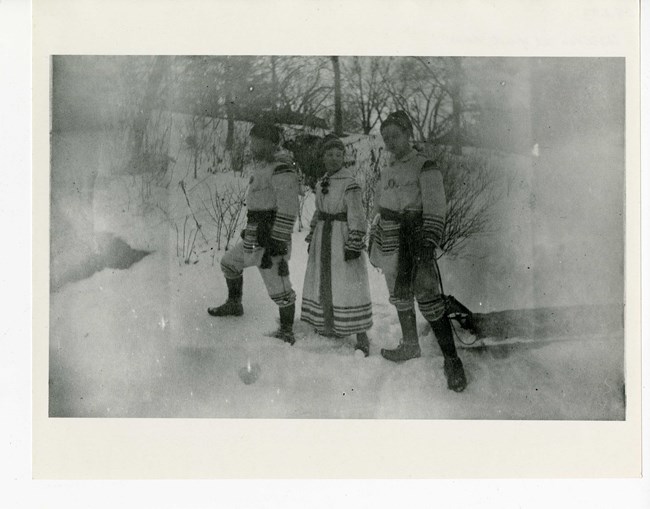 Frederick Law Olmsted moved his family to Brookline, MA in 1883. In addition to his wife, he was joined by his two adult children and one younger son.
Learn about those who called Fairsted home.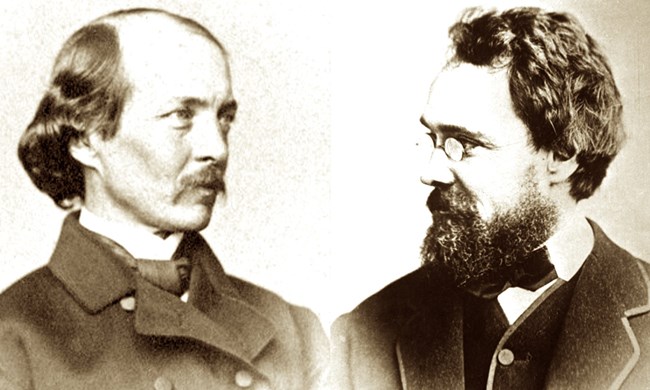 From 1858 to 1863, Frederick Law Olmsted and Calvert Vaux teamed up to design several groundbreaking designs, including Central Park, Prospect Park, Riverside Community of Chicago, and the State Reservation at Niagara Falls to name a few.
Learn about the firm members who started Olmsted on his journey as a landscape architect.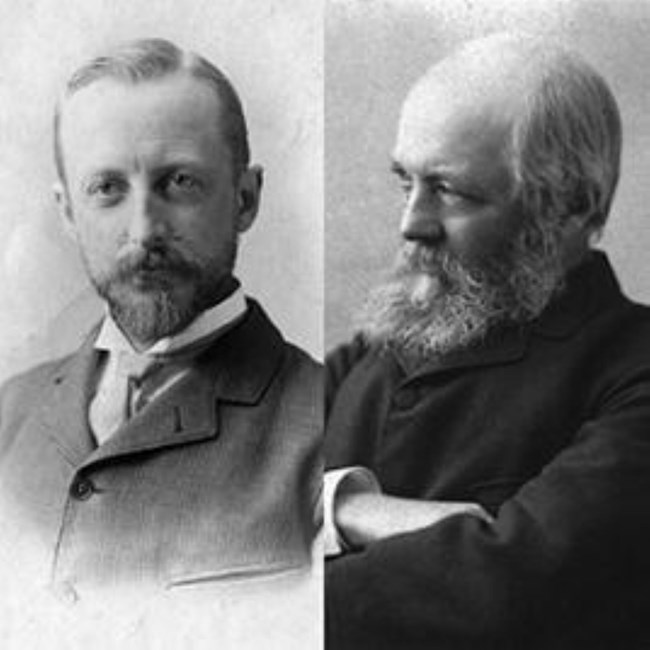 F.L. and J.C. Olmsted was in practive at 99 Warren Street in Brookline, MA from 1889 to 1893, During that period, the firm worked on designs such as Stanford University, Druid Hills Community, the Biltmore Estate and Chicago World's Fair.
Learn about the firm members who worked here at the time.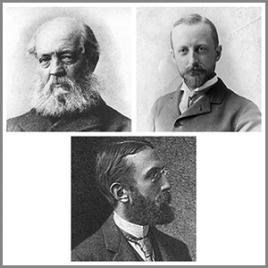 From 1893 to 1897, Frederick Law Olmsted Sr. and John Charles Olmsted were joined by Charles Eliot. Together, they would work on Bryn Mawr College, Mount Holyoke College, Vassar College and Audubon Park.
Meet the firm members who worked here at that time.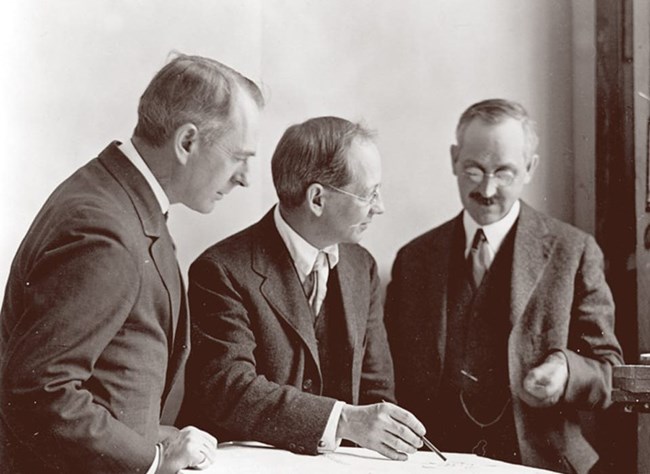 From 1898 to 1961, the Olmsted Firm saw its greatest growth, being run by Frederick Law Olmsted Jr. and John Charles Olmsted. During this period of the firm's history, they designed Brown University, Seattle Parks, San Diego Exposition, Palos Verdes Estates, Fort Tryon Park and many others.
Meet the firm members who worked here at that time.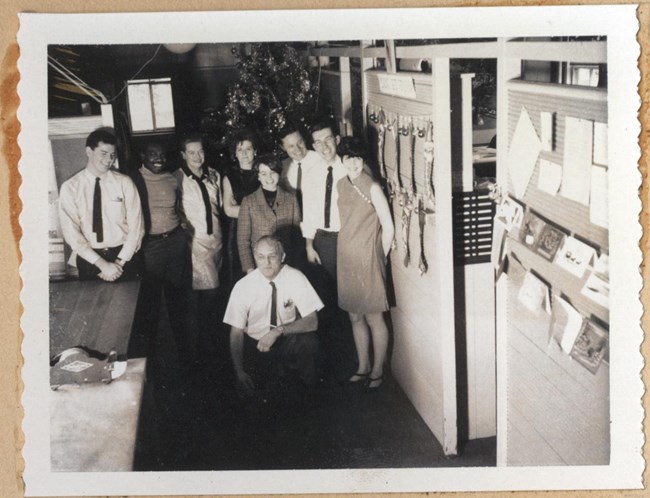 After both Olmsted Brothers had passed away, the firm would become Olmsted Associates, the last of its nearly 100 years as an active practice. Though the prolific era of the firm had ended with Olmsted Brothers, Olmsted Associates would work on severl designs across the country, before closing up shop for good in 1979.
Meet the firm members who worked here at the end of the Olmsted era.
Last updated: July 19, 2023