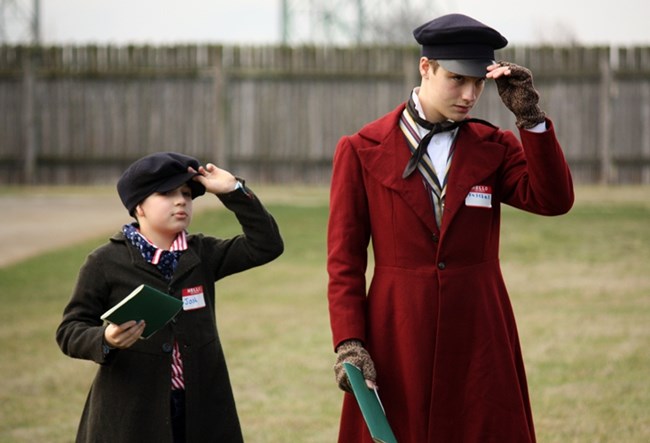 Fort Vancouver offers two tracks that train youth in historic interpretation, providing cultural demonstrations, and in speaking to the public. Both training pathways are modeled after historic schools and other ways in which youth learned and developed skills at Fort Vancouver in the 1840s. The goals of the schools today are for students to:
Acquire knowledge about Fort Vancouver National Historic Site history, archaeology, and museum collections.
Learn what was required for maintaining a household on the 19th century frontier.
Learn 19th century social behavior and life skills.
Train in costumed and basic interpretation (public speaking/information sharing).
Gain practical experience in cultural demonstrations, programs, events, and offsite presentations.
Check out these links to learn more!
Young Engagé School Curriculum