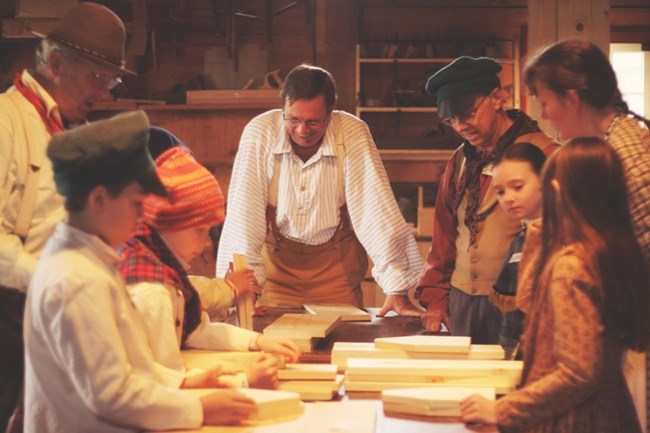 Whether you're applying for the Dame or Young Engage School,
You Will Need:
A Volunteer Application Form from the National Park Service, available at the Fort Vancouver Visitors Center, the Contact Station, McLoughlin House or online. Click here for online application! Fill out the form to the best of your ability. You may need some help from your family.
TWO letters of recommendation from community leaders, such as a school teacher, sport or dance coach, minister, or close personal friends. Each letter should state how long they have known you, in what capacity, and why you would be a good candidate for the program. No recommendation letters from immediate family for this section, please.
One letter of support from your parent or guardian, stating that your family members understand the commitment required in terms of transportation, homework, and long term participation. Also, describe why the candidate would be good for the program.
Lastly, you, the candidate must provide a handwritten letter requesting admittance, including your impression of what you will be doing in school, what your interests in history and/or handcrafts might be, and why you would like to be selected to participate in the school and as an interpreter for Fort Vancouver.
All items must be gathered into one packet and delivered to Fort Vancouver by November 1, 2013. The packet may be hand delivered to the Visitor Center or Contact Station. Fax or email submissions are not accepted. The packet may be mailed to:
The Dame School OR The Engagé School c/o The Youth Interpreter School Program

Fort Vancouver Nat'l Historic Site
612 E. Reserve St.
Vancouver, WA 98661
If contacted for an interview, and then accepted:
Promptly return the follow-up package containing the signed acceptance and permission documents.
Remit the $125 per student fee for the program, due with the acceptance package.