Fees & Passes
Entrance Fees at Fort Vancouver National Historic Site
Fort Vancouver Visitor Center
1501 E Evergreen Blvd.
Vancouver, WA 98661
Free Admission
Reconstructed Fort Site
1001 E. Fifth St.
Vancouver, WA 98661
The entrance fee is $10 per person, and the receipt is valid for seven days.
Ages 15 years and under are free.
All Interagency Passes honored.
Pearson Air Museum
1115 E. Fifth St.
Vancouver, WA 98661
Free Admission
McLoughlin House Unit of Fort Vancouver NHS
713 Center St.
Oregon City, OR 97045
Free Admission
Visit the Education
page f
or
school reservations
and
academic fee waiver
information.
Buy Your Pass Online
Buy a 7-day pass to enter the reconstructed Fort Vancouver or Fort Vancouver Annual Pass online
here
!
Fee-Free Days
The year-round entrance fee to the reconstructed Fort Vancouver is occasionally waived. In fact, a variety of holidays, as well as part of the annual "National Park Week" each spring, see entrance fees waived at all national parks. Learn more about
upcoming fee-free days.
Federal Lands Passes

At Fort Vancouver National Historic Site, passes can be purchased at the reconstructed Fort Vancouver. Passes can not be purchased at the McLoughlin House in Oregon City or at Pearson Air Museum.
America the Beautiful – The National Parks and Federal Recreational Lands Passes
The America the Beautiful – The National Parks and Federal Recreational Lands Pass Series includes different options of interagency passes that provide access to more than 2,000 federal recreation areas across the United States.
Passes cover:
entrance fees at National Park Service and US Fish and Wildlife sites
standard amenity fees (day-use fees) at Bureau of Land Management, Bureau of Reclamation, US Forest Service, and US Army Corps of Engineers sites
In general, passes cover the above types of fees for everyone in a personal vehicle at per-vehicle fee areas or up to four adults at sites that charge per person. Children ages 15 or under are admitted free. Two lifetime passes (Senior and Access) provide additional benefits, such as a 50-percent discount on camping at some sites. Always check with individual sites for details.

Interagency passes include:
Annual Pass: $80
Annual Military Pass: Free*
Annual Senior Pass: $20
Lifetime Senior Pass: $80
Lifetime Access Pass: Free
Annual Volunteer Pass: Free (250 hours of volunteer service at any of the six participating federal agencies is required)
*A new program that provides free access for US military veterans and Gold Star Family members took effect in fall 2020 as a way to thank them for their support of our country and to encourage them to explore recreational opportunities on their public lands and waters. Find detailed information about who qualifies, acceptable forms of identification, and how to download a Gold Star Family voucher.
Fifth Grade Voucher (valid only through August 31, 2021)
Many fourth graders missed out on using their Every Kid Outdoors Annual Fourth Grade Pass during the 2019-2020 school year. For the remainder of the 2020-2021 school year and summer, US fifth graders can bring their families to national parks, national forests and grasslands, wildlife refuges, and other Department of the Interior, US Forest Service, and US Army Corps of Engineers-managed public lands and waters for free. Find more information including who is eligible and how to get a free voucher.
New passes added this year include: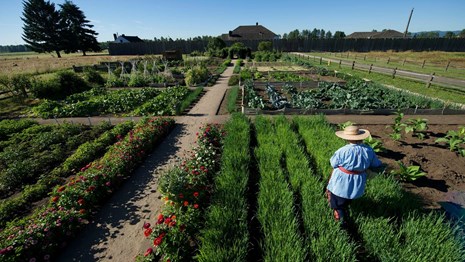 Basic Information
Find hours, directions, and other basic information about visiting the national park.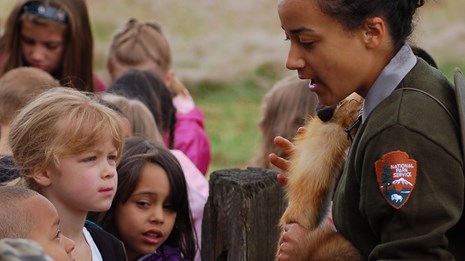 Field Trip Fee Waivers
Learn more about obtaining a fee waiver for your field trip group.


Last updated: August 12, 2021