Advanced Youth Interpreters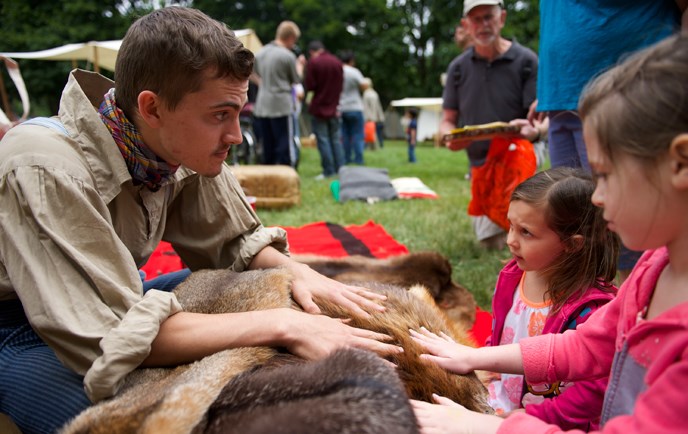 Advanced Youth Interpreters are students who have successfully completed two or more years of school at Fort Vancouver National Historic Site, and are notified of upcoming education opportunities as they arise. Students may be over the age of 18.
Training and events for Advanced Youth Interpreters occurs randomly throughout the year as plans are made, and include a wide variety of topics related to the Hudson's Bay Company or regional history. Sessions may include off-site trips to places such as Fort Nisqually and Fort Clatsop, docent training at the McLoughlin House in Oregon City, as well as on site work days to demonstrate and interpret. Exploration of fields of study within the National Park Service or fort site are featured, such as museum conservation, gardening, or historic costume.
Advanced Youth Interpreters over the age of 16 may apply to become members of the Youth Compass Circle. Commonly known as "Compass," members of this group practice leadership skills in the form of serving on the selection team for new students, making suggestions for improvements and corrections to the school track, developing educational programming for other youth interpreters, teaching within the youth programs, serving as role models for up-and-coming youth and adult volunteers, and assisting National Park Service staff as needed during events.
Last updated: July 23, 2018