Frequently Asked Questions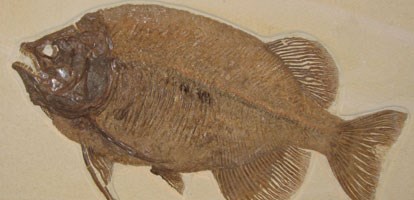 Can I dig and keep fossils from the national monument?

No. All fossils in the national monument are protected.
What happens to the fossils found in the monument?

Fossils found in the monument are documented, cataloged, stored, and used in scientific study or displayed for the public to enjoy.
Is there any place I can go and dig my own fossils?

Some commercial fossil quarries located on state and private land outside of the national monument allow visitors to dig for a fee. Contact the Fossil Basin website for information.
Where can I see fossils?

Prepared fossils can be seen in the visitor center. Fossil bearing layers (fossils appear as dark thin lines) are visible at the historic fossil quarry on the Historic Quarry Trail. Participate in the summer quarry program and you may see a fossil revealed.
Can my dog go hiking with me?
Yes, but it must be under physical restraint at all times. Please pick up the poop.
Is camping allowed in the monument?
No, but camping is allowed on adjacent BLM land. Camping is also available in nearby communities.
Should I worry about rattlesnakes while hiking?
The monument's sagebrush steppe landscape appears ideal habitat for rattlesnakes, but they are not found here.
What about ticks?
Wood ticks are bothersome in the spring and summer months and can transmit Rocky Mountain Spotted Tick Fever. There are about 2 cases reported in Wyoming per year. There have been no cases of Lymes disease in southwestern Wyoming.
All objects in the monument, rocks, fossils, artifacts, plants, and wildlife must be left in place and undisturbed so others may enjoy them. This protection is not only the law, it is a matter of good citizenship and consideration of others.


Last updated: July 26, 2012