Learn About the Park
Florissant Fossil Beds National Monument was created in 1969 to protect one of the world's richest fossil deposits. Read more about Florissant Fossil Beds by exploring the links below.
Series of Geologic Site Bulletins in partnership with Geoscientists-In-Parks (now known as Scientists-in-Parks), the Geological Society of America, and Enviromental Stewards. Learn more about the geology, fossils, climate change, and history of Florissant Fossil Beds National Monument.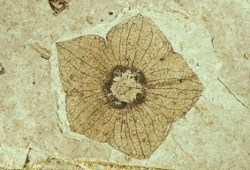 Learn about Florissant's stunning fossils, diverse geologic history, and amazing scientific discoveries and projects.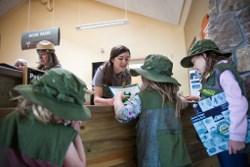 Explore, Learn, and Protect Your Park!
Interested youth complete a series of activities during their park visit, check in with a park ranger, and receive an official Junior Ranger badge. Kids at home can explore a variety of other activities here on our website.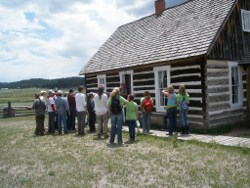 The Florissant valley contains the stories of prehistoric hunting and gathering Paleo-Indians, the Ute and Jicarilla Apache peoples, the travels of a pioneer nation, and of early scientists making their way through discovery into a different time.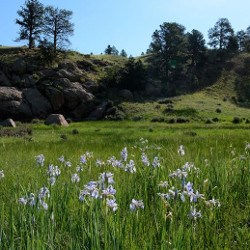 Hike the Monument's trails to explore its meadows and forests and discover its diverse plants, mammals, birds, and natural features.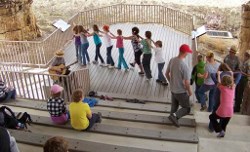 Learn more about ranger-led and self-guided educational field trips, which are available throughout the year.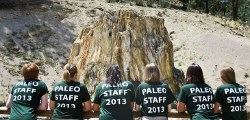 Interested in becoming Florissant's next summer paleontology intern? Learn about the Geoscientists-In-The-Parks internship program here!
Last updated: October 8, 2022