Fees & Passes
Entrance Fees
*** FOR FALL/WINTER/SPRING 2019-2020 - Senior Passes are unavailable until May 2020 ***


Daily Fee: $10 per adult (age 16 years or older). Admission is good for 7 days. Anyone under the age of 16 years is free. Fee covers entrance to all areas of the Monument including visitor center exhibits/film, outdoor exhibit area, self guided trails, hiking trails, picnic areas, Hornbek Homestead, and ranger programs.

Annual and Lifetime Passes

Florissant Fossil Beds Annual Pass: $35. Good for one year.
Covers all entrance fees for card-holder and up to 3 other adults in your party. Accepted only at Florissant Fossil Beds National Monument.
AMERICA THE BEAUTIFUL – THE NATIONAL PARKS AND FEDERAL RECREATIONAL LANDS PASSES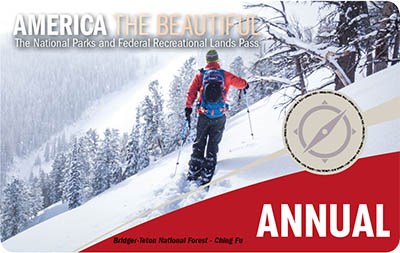 Passes cover:
entrance fees at national parks and national wildlife refuges
standard amenity fees (day-use fees) at national forests and grasslands and at lands managed by the Bureau of Land Management, Bureau of Reclamation, and US Army Corps of Engineers
In general, one pass covers the fees listed above for a driver and all passengers in a personal vehicle at per-vehicle fee areas or up to four adults at sites that charge per person. Children age 15 or under are admitted free. Some passes provide additional benefits, such as a 50-percent discount on camping at some sites for holders of Senior or Access Passes. Always check with individual sites for details.
More information about the America the Beautiful – The National Parks and Federal Recreational Lands Pass Series, including available passes, costs, benefits, and how and where they may be obtained, is available. Learn More About National Parks and Federal Lands Passes
Fee Waivers for Education Groups
Groups may be eligible to apply for a fee waiver. To meet these requirements your group must be a tax-exempt group that is coming to the Monument for educational or scientific purposes. Educational institutions must be accredited or otherwise recognized as a bona fideeducational institution. The visit must support specific, for-credit curriculum as its purpose. The park resources and facilities must be related to the educational purpose of the visit.
Fee Free Days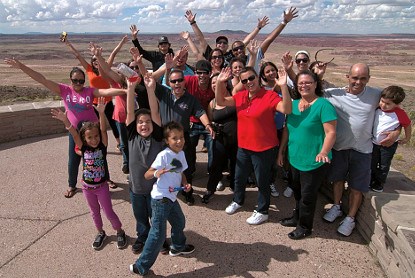 Come experience the national parks! On five days in 2019, all National Park Service sites that charge an entrance fee will offer free admission to everyone. Mark your calendar for these entrance fee–free dates in 2019:
Last updated: January 26, 2020