Design Standards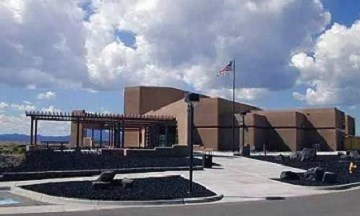 ---
All designs shall adhere to the Organic Act (39 Stat. 535, 16 U.S.C. 1) specifically:

"To conserve the scenery and the natural and historic objects and the wild life therein and to provide for the enjoyment of the same in such manner and by such means as will leave them unimpaired for the enjoyment of future generations."

Facilities will be harmonious with park resources, compatible with natural processes, esthetically pleasing, functional, energy- and water-efficient, cost-effective, universally designed, and as welcoming as possible to all segments of the population.

NPS Management Policies, 2006

Designs shall reflect the context of the park unit and local environment (contextual design). Designs shall respond to the capabilities of the park unit staff and the local market for support services.
The Design Standards are arranged by discipline and/or specialty. Some aspects of a specific discipline's Design Standards also apply to other disciplines. To fully understand the design requirements, consult all applicable Design Standards.
Designs for Denver Service Center shall comply with all applicable Design Standards. Resources are provided for informational purposes only and may be used with discretion.
Laws, Code of Federal Regulations (CFR), Federal Acquisition Regulation (FAR), Executive Orders (EOs), Government Directives, Government Standards, cited in the Design Standards refer to the original document as well as any subsequent amendments, corrections, and additions. The latest amendments, corrections and additions are to be assumed applicable in the same way as the document itself.
NPS Management Policies 2006 - The Guide to Managing the National Park System: This volume is the basic policy document of the NPS for managing the national park system. It includes chapters devoted to: cultural resource management, natural resource management, use of parks, and park facilities as well as many more - many of which directly impact facility design and construction. Adherence by NPS employees (and, by extension, Architectural Engineering (A/E) firms designing NPS facilities on behalf of the NPS) to policy is mandatory unless specifically waived or modified by the Secretary of the Interior, the Assistant Secretary for Fish and Wildlife and Parks, or the Director of the National Park Service.
FAR 52.208-9 Contractor Use of Mandatory Sources of Supply or Services provides requirements regarding supplies and services that must be obtained from non-profit agencies participating in a program operated by the Committee for Purchase From People Who Are Blind or Severely Disabled. Products available through AbilityOne shall be evaluated to meet this requirement.
Last updated: February 1, 2023