Permits & Reservations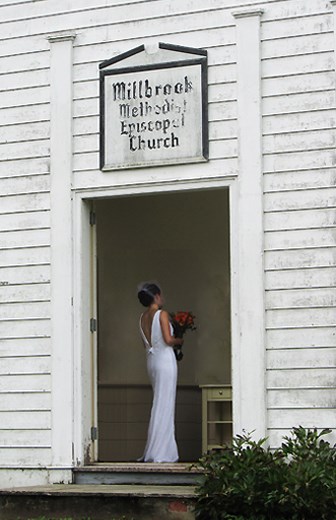 Permits
Special Use, Commercial Photography, Vehicle, and Watercraft permit information

Within the park, certain types of activities may require a special permit. These activities can include many types of organized gatherings, distribution of printed materials (and other first amendment activities, or public expressions of opinion), commercial vehicle and watercraft activities, and other types of activities that are controlled, or possibly prohibited without proper permits. We encourage the public to take advantage of these opportunities, but in a safe manner.

Permitting allows the park to meet the needs of the public in an organized fashion, allowing for everyone to benefit from these wonderful freedoms available to us in the safest way possible.

Please don't hesitate to call ahead with any questions regarding permits to our special use permit coordinator at: 570-426-2440.

Thank you for your interest. We look forward to working with you, or your organization in the future.


Some common activities that require a permit include:
Commercial Photography

Weddings

Baptisms

First Amendment Activities

Competitive Event
Commercial Filming

Changes to Commercial Filming Permits on Park Land
On January 22, 2021, the US District Court for the District of Columbia issued a decision in Price v. Barr determining the permit and fee requirements applying to commercial filming under 54 USC 100905, 43 CFR Part 5, and 36 CFR Part 5.5 are unconstitutional.

The National Park Service has issued interim guidance as of February 22, 2021, to manage filming activities. Under the interim guidance, filming activities may require a permit if they pose a threat to park resources or the visitor experience. The National Park Service intends to update regulations addressing filming activities that are consistent with the outcome of Price v. Barr. Once effective, those regulations will replace and supersede the interim guidance.

As regulations regarding commercial filming permits are being reassessed, those interested in commercial filming activities on land managed by the National Park Service are encouraged to contact the park directly for more information about filming in the park and to discuss how to minimize potential impacts to visitors and sensitive park resources.


Do I need a permit to film?
Under the interim guidance, the National Park Service is not distinguishing between types of filming, such as commercial, non-commercial, or news gathering. Low-impact filming activities will not require a special use permit, but non-low-impact filming may require a permit to consider its potential impacts on park resources and visitor activities.


Low-Impact Filming
"Low-impact filming" is defined as outdoor filming activities in areas open to the public, except areas managed as wilderness, involving five people or less and equipment that will be carried at all times, except for small tripods used to hold cameras. Those participating in low-impact filming activities do not need a permit and are not required to contact the park in advance. Anyone conducting low-impact filming and have questions about areas where you want to film, please contact the park directly at (570) 426-2440.

All applicable laws and regulations governing activities and public use in parks still apply, including park hours and areas open and closed to the public. Videographers, filmers, producers, directors, news and other staff associated with filming are reminded that rules and regulations that apply to all park visitors still apply to filming activities even if no permit is needed for their activity. Check with the park staff for more information on closures, sensitive resources, and other safety tips.

Non-Low-Impact Filming
Filming activities that do not meet the description of low-impact filming requires at least ten business days advance notice to the National Park Service by contacting the park directly in writing. The park superintendent will determine whether the filming activity requires a special use permit based on the information provided.

A permit may be required to:
maintain public health and safety;

protect environmental or scenic values;

protect natural or cultural resources;

allow for equitable allocation or use of facilities; or

avoid conflict among visitor use activities.


Some requests that may require permits:


Entering a sensitive resource area
Filming in areas that require tickets to enter
Filming in visitor centers, campgrounds, or other visitor areas.
Why do we require a permit?
The decision to require a permit rests with the park superintendent, with a determination based on the threat to park resources, values, or the visitor experience.

Note: Please contact the park directly, prior to filming at 570-426-2440 if you are unsure if your filming activity is considered low-impact or will require a permit.


Filming in Wilderness Areas


The National Park Service manages and protects more than 44 million acres of Congressionally designated wilderness areas under the Wilderness Act of 1964. These areas have additional laws and policies to preserve their wilderness character for future generations.

Filming activities in wilderness areas must follow all applicable laws and regulations that govern wilderness areas in the park, including prohibitions on structures, installations, motor vehicles, mechanical transport, motorized equipment, motorboats, or landing aircraft.

Special use Permits for filming are required for all filming activities in wilderness areas, except casual filming by visitors, no matter the group size or equipment used.


Are people filming still required to pay fees to film in parks?


As of January 22, 2021, and under the interim guidance the National Park Service is not collecting application or location fees, or cost recovery for filming activities.
Still Photography
When is a permit needed?

Price v. Barr had no impact on how the National Park Service regulates still photography, so there are no changes in how the National Park Service regulates that activity.


Still photographers require a permit only when:

The activity takes place at location(s) where or when members of the public are generally not allowed; or

The activity uses model(s), sets(s), or prop(s) that are not a part of the location's natural or cultural resources or administrative facilities; or

A park would incur additional administrative costs to monitor the activity.


How do I apply for a permit?


Permit applications are available through each park's administrative office or website. Contact information for parks can be found on their websites; visit the Find a Park site to locate the park where you would like to photograph. You should submit a completed application along with the application fee to the park where you want to film or photograph as far in advance of your planned date as possible. In addition, you should request a meeting with park staff if your proposed activity is unusual or complex. Early consultation with park staff will help them process the submitted application in a timely manner.


What fees will I have to pay?


The National Park Service will collect a cost recovery charge and a location fee for still photography permits. Cost recovery includes an application fee and any additional charges to cover the costs incurred by the National Park Service in processing your request and monitoring your permit. This amount will vary depending on the park and the size and complexity of your permit. The application fee must be submitted with your application.
In addition, the National Park Service has been directed by Congress to collect a fee to provide a fair return to the United States for the use of park lands. The National Park Service uses the following still photography fee schedule:


1–10 people - $50/day

11–30 people - $150/day

Over 30 people - $250/day


Are there other permit requirements?

You may be required to obtain liability insurance naming the United States as additionally insured in an amount commensurate with the risk posed to park resources by your proposed activity. You may also be asked to post a bond to ensure the payment of all charges and fees and the restoration of the area if necessary.


What about photography workshops?

If you are planning a photography workshop, you may need a commercial use authorization. See the commercial use authorization page for more information.
More Information
For more information about special use permits please call (570) 426-2440 or email the park's special use coordinator.


Permit Application Forms


Commercial Vehicle Permits
All commercial vehicles may travel on U.S. Route 209 between the following points without a permit:
Milford to the Delaware River Bridge leading to U.S. Route 206 in New Jersey
Mile 0 of U.S. Route 209 in Bushkill to Bushkill Falls Road
The previous legislation, PL 115-101, that allowed for this exception to the general prohibition went into effect in 2018 and expired on September 30, 2021. A one-year extension to that legislation was passed as part of the federal appropriations bill on March 17, 2022; that extension expires on September 30, 2022. The full text of the legislation is available at PUBL101.PS (congress.gov). The legislation allows the utilization of US 209 between US 206 in Milford and Bushkill Falls Road in Bushkill for permitted commercial vehicles with four or fewer axles.  Commercial vehicles that are eligible for a permit must be:
Owned and operated by a business located in the recreation area or one or more adjacent municipalities, or
Necessary to provide services to businesses or persons located in the recreation area or one or more of the adjacent municipalities.
The adjacent municipalities are defined by law as: Delaware Township, Dingman Township, Lehman Township, Matamoras Borough, Middle Smithfield Township, Milford Borough, Milford Township, Smithfield Township and Westfall Township in Pennsylvania.
The following vehicles may use Highway 209 without a fee or permit requirement:
Local school buses
Fire, ambulance, and other safety and emergency vehicles.
Permits are valid until September 30, 2022.  All revenue received from permits is used for the administration and enforcement of the program.

Commercial vehicle permit applications can be mailed along with proof of insurance and a check or money order of $200 (per vehicle) to:
Delaware Water Gap National Recreation Area
Attn:  Commercial Vehicle Permit
PO Box 2
Bushkill, PA 18324

Commercial Vehicle permit applications can also be e-mailed to the fee program manager, Elizabeth_winslow@nps.gov, if you wish to pay by credit card.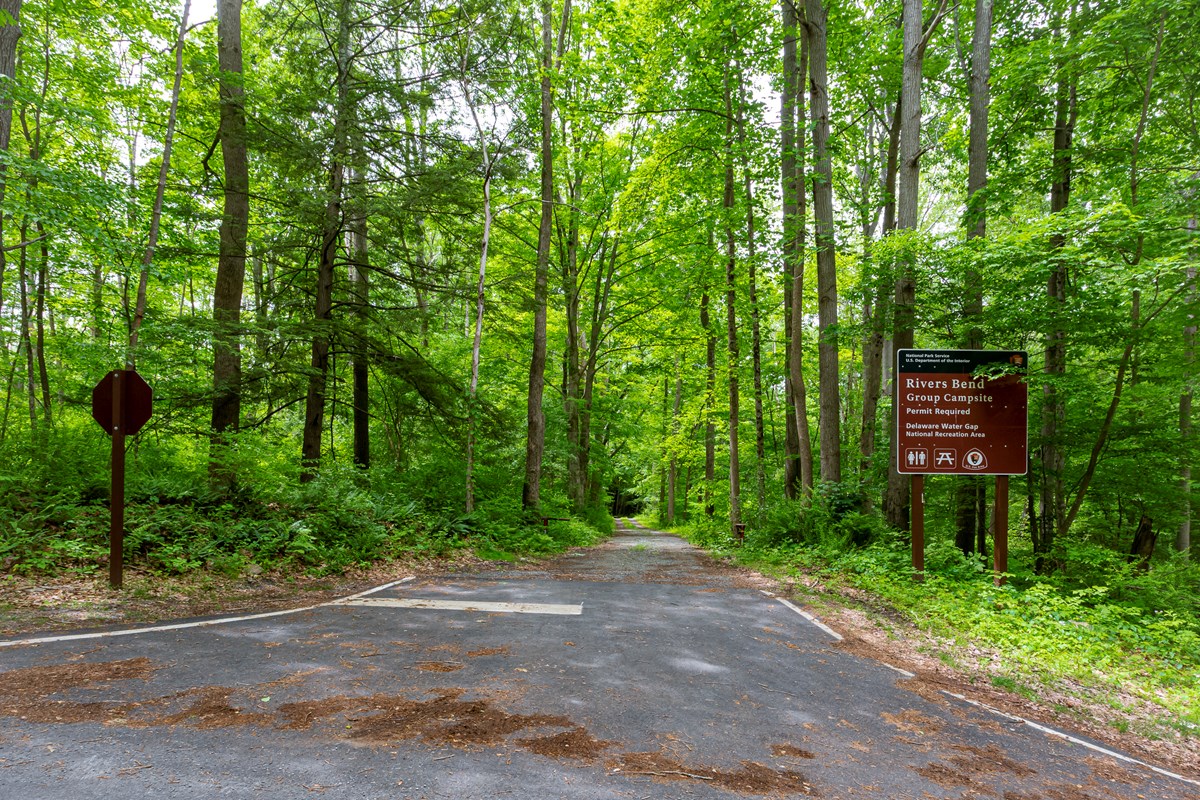 Reservations - Pennsylvania
Milford Beach Group Picnic Area

Nine picnic tables in open area with some trees
For reservations and more information call (570) 426-2440
Dingmans Campground

133 wooded and river's edge campsites; some electric and water hookups
Group campsites available for 20 to 40 people
Visit the Dingmans Campground website for current rates and to learn more
For reservations and more information call (877) 828-1551 or (570) 828-1551
Reservations are not required, but highly recommended during peak times (Memorial Day Weekend to Columbus Day Weekend)
Valley View Group Campground

Not currently accepting reservations at this time due to ongoing project work. Please check back for updates
Alosa River Campsites

6 primitive boater campsites with portable toilet and fire ring
Reservations are required
Reservations can be made at www.recreation.gov
Reservations - New Jersey
Rivers Bend Group Campground

5 Primative group sites for 15 campers each with fire pits, picnic tables, and metal food storage cabinets to keep your food safe. Fire wood is also proided at this location. No foraging necessary.
Reservations are available right now through Recreation.gov
Telephone within continental U.S. 877-444-6777, International callers: 606-515-6777, TDD callers: 877-833-6777
Telephone reservation system is available from 10:00 am to 12:00am Eastern Standard Time (EST)
Mohican Outdoor Center

Large/small group cabins and individual/group campsites in a wooded setting

Adjacent to the Appalachian National Scenic Trail

Drinking water available

Visit the Mohican Outdoor Center website for current rates and reservations

For more information call (603) 466-2727
Last updated: April 26, 2022