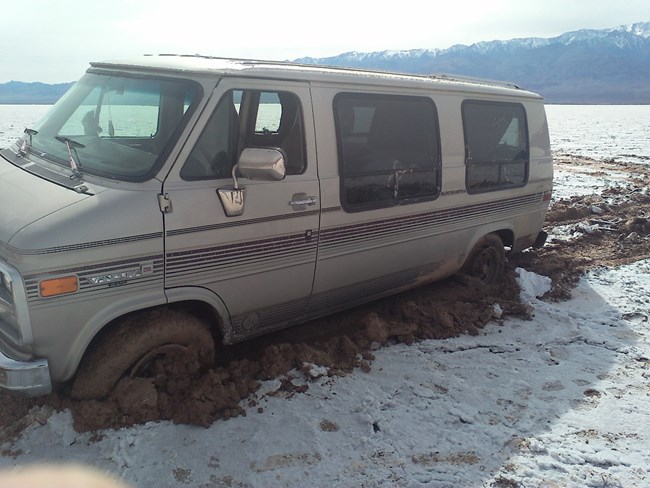 The desert landscape can appear stark and empty, as if nothing is living here. When actually it is the opposite, the desert ecosystem is full of life! The desert can also appear very hardy due to the extreme conditions, but the desert plants, animals and geology are actually very fragile.
Death Valley is a park that is over 91% federally designated wilderness. This area of non-mechanized travel begins in most places, just 50 feet from the designated roads. While traveling in Death Valley, there is
NO DRIVING PERMITTED OFF OF DESIGNATED ROADS.
This means you must stay to the paved and dirt roads and park adjacent to the road, on the shoulder.