Alerts & Conditions
Current Weather Conditions
Wondering what the weather will be during your visit? We receive our forecast from NOAA. The Death Valley Weather & Climate page includes current conditions, forecasts and radar images.
Road Conditions


Road conditions were most recently updated on 5/18/19. There are no estimated opening dates for closed roads. This page will be updated only when conditions change.




Paved/Frontcountry Roads:


Scotty's Castle Road:

CLOSED into Grapevine Canyon (Bonnie Claire Road) since October 2015 due to flood damage. No access to Scotty's Castle or NV-267. This closure does NOT affect access to Ubehebe Crater (North Highway is temporarily closed due to recent storm damage), Racetrack Road, or Big Pine Road.

North Highway (Scotty's Castle Road):

CLOSED

from Mud Canyon junction to Ubehebe Crater Road due to recent storm damage.
Emigrant Canyon Road:

CLOSED

due to significant storm damage - no access to Lower Wildrose Road and Wildrose Campground; no estimated opening date at this time
Lower Wildrose Road:

CLOSED

due to significant storm damage - no access to Upper Wildrose Road, the Charcoal Kilns, and the Wildrose Trailhead; no estimated opening date at this time
Unpaved/Backcountry Roads:
The standard conditions of backcountry roads vary from 2wd to extreme 4x4 routes. Many roads are very remote and road conditions can change without notice. For more backcountry road information and conditions, please visit Death Valley Road Conditions on Facebook.
Mosaic Canyon Road:

CLOSED until 6/30/19

due to road construction

.

Upper Wildrose Road:

CLOSED

- no access to Thorndike CG, Mahogany Flats CG, and Telescope Peak Trailhead; no estimated opening date at this time
Skidoo Road & Aguereberry Point Road: CLOSED due to Emigrant Canyon Road closure; no estimated opening date at this time
Lippincott Road: temporarily CLOSED

due to disabled vehcile blocking the road.

Harry Wade Road: Standing water on southern end of road. May be impassable. Caution is advised.
Road Maintenance Projects Information

Mosaic Canyon Road: Closed for major construction work on the adjacent Stovepipe Wells water tank and water line for an extended period of time.
Alternative scenic hikes include Grotto Canyon (may require four-wheel drive), Fall Canyon, and Golden Canyon.
Suggested alternative route around road closure (not a designated trail) adds an additional five miles to the hike (total 9 miles). You will not be hiking on a trail, but walking cross-country through rugged terrain, so please be careful of your footing. Please park at the Stovepipe Wells Ranger Station.

Pavement Preservation Project: A series of chip seal projects will take place in Death Valley National Park from February through April 2019. There will be occassional closures of parking lots and traffic delays. Work will include North Highway (aka Scotty's Castle Road), Stovepipe Wells, Emigrant Canyon, Wildrose, and Father Crowley.

CA-190:
Towne Pass Curve Correction: This is a major project and will involve traffic delays on

CA-190 from just west of Emigrant Junction to just east of Towne Pass.

Start Date: 2/19/19
Expected completion date: N/A
Traffic delays: not more than 20 minutes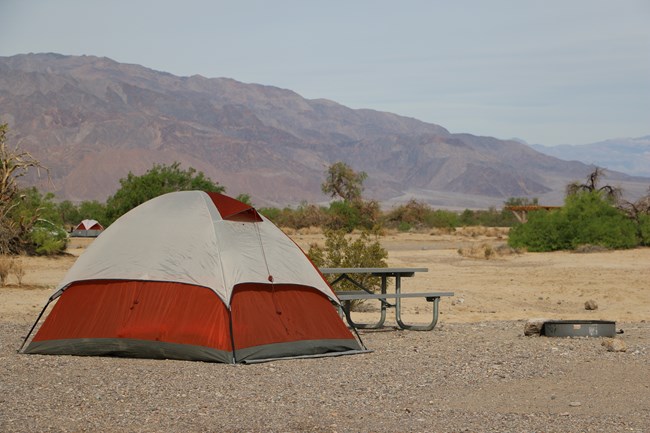 Campgrounds
Find campground information, closures, opening and closing dates, and more on the info page about Death Valley Campgrounds.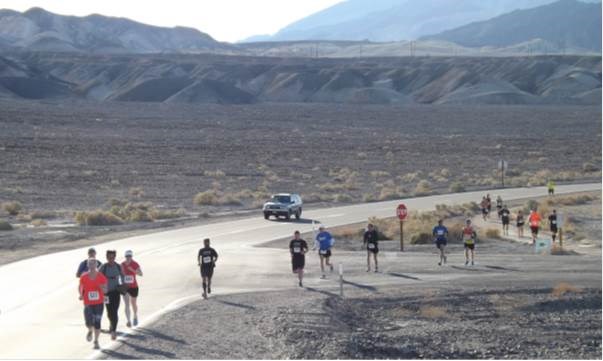 Current Park Events
At various times throughout the year, permitted events are occurring within the park. Some of these events may cause traffic delays. Find out more about which events could potentially effect your visit:

There are no events at this time.
Last updated: May 18, 2019