Alerts & Conditions
Current Weather Conditions
Wondering what the weather will be during your visit? We receive our forecast from NOAA. The Death Valley Weather & Climate page includes current conditions, forecasts and radar images.
Road Conditions
Road conditions were most recently updated on 7/12/19. There are no estimated opening dates for closed roads. This page will be updated only when conditions change.
Paved/Frontcountry Roads:


Scotty's Castle Road:

CLOSED into Grapevine Canyon (Bonnie Claire Road) since October 2015 due to flood damage. No access to Scotty's Castle or NV-267. This closure does NOT affect access to Ubehebe Crater, Racetrack Road, or Big Pine Road.
Unpaved/Backcountry Roads:
The standard conditions of backcountry roads vary from 2wd to extreme 4x4 routes. Many roads are very remote and road conditions can change without notice. For more backcountry road information and conditions, please visit Death Valley Road Conditions on Facebook.

Salt Creek Road & Salt Creek Boardwalk: CLOSED due to damage
Road Maintenance Projects Information
There are no major road projects impacting travel on open roads at this time.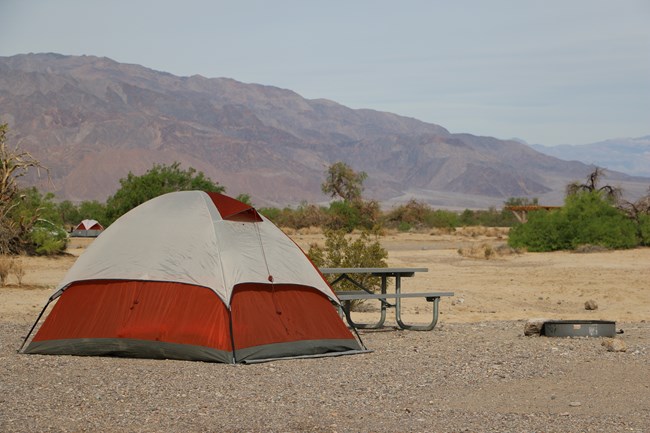 Campgrounds
Find campground information, closures, opening and closing dates, and more on the info page about Death Valley Campgrounds.
Fire Restrictions
At Wildrose, Thorndike, and Mahogany Flat Campgrounds the setting, maintaining, attending, or using of open flame of any kind is prohibited between June 15th and September 15th or during other periods of high fire danger. Controlled flame devices such as portable stoves and lanterns with shut-off valves that use gas, jellied petroleum, or pressurized liquid fuel are allowed. (36 CFR 2.13)
The areas around these campgrounds are extremely susceptible to wildland fire due to heavy fuel concentrations and low fuel moisture during the summer months.
As always, fires are not allowed in any other areas of the park except in NPS provided fire grates or grills.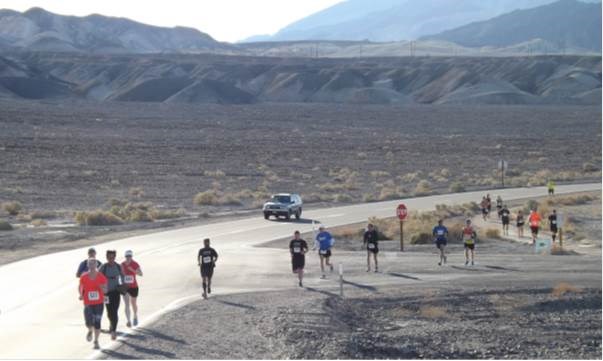 Current Park Events
At various times throughout the year, permitted events are occurring within the park. Some of these events may cause traffic delays. Find out more about which events could potentially effect your visit:

An ultra-marathon running event will be taking place within the park boundaries starting at the Badwater parking area Monday, July 15th, at 8 PM, and will work it's way North on Badwater road & SR 190 to the West park boundary (and on to Lone Pine) exiting the park by Wednesday, July 17th, at 3 AM.

There will be multiple vehicles pulling on and off the west bound side of the road. Visitors are asked to use caution and to slow down when encountering runners and vehicles off the side of the road.
• Please do not slow or stop on the road to take photos. If you wish to take photos, please pull completely off the road surface and do not stand in the road.
• Please plan your visit accordingly.
• Use caution and pass runners slowly and with care.
• Please be patient and travel safely.
Last updated: July 12, 2019