Places to Visit Galleries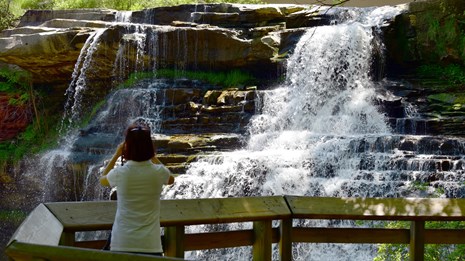 Brandywine Falls
The Cuyahoga Valley's waterfalls are among the most popular attractions in the national park.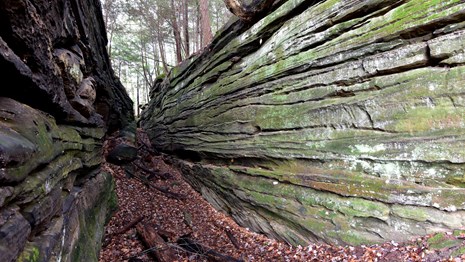 The Ledges
The Ledges are witnesses to change that has happened over millions of years.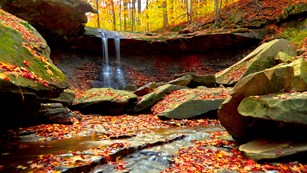 Blue Hen Falls
Blue Hen Falls is favorite of visitors who wish to visit one of the prettiest waterfalls in Cuyahoga Valley National Park.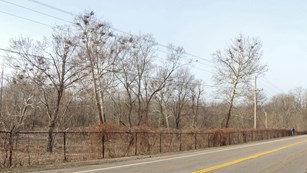 Bath Road Heronry
Bath Road Heronry is a local favorite of wildlife watchers. From February through June, great blue herons build nests and raise their young.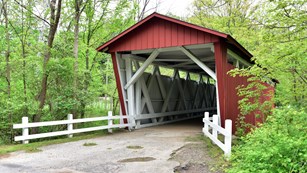 Everett Covered Bridge
Crossing over Furnace Run, the Everett Covered Bridge is the only remaining covered bridge in Summit County.
Last updated: July 16, 2020