Reptiles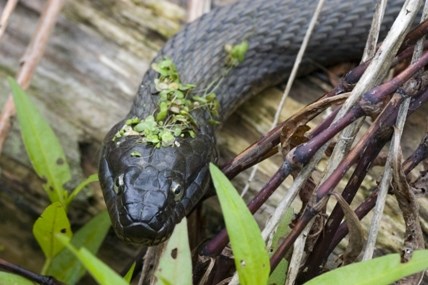 The Cuyahoga Valley is dotted with wetlands, ponds, and lakes. If you visit one on a warm day, look closely. You might glimpse a northern water snake sunning itself on a log or a common snapping turtle peering through the floating duckweed. Twenty species of reptiles are found in the national park: 11 snakes, 8 turtles, and 1 skink. All are native except for the red-eared slider. These small turtles are commonly sold as pets. Some were probably released into the wild—which is illegal.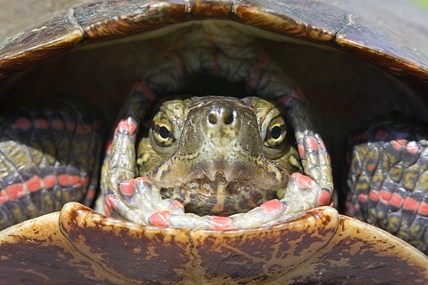 No venomous snakes have been found within the national park. The eastern massasauga (endangered in Ohio) and the northern copperhead have been identified nearby.

Several of the turtles here have a special conservation status in Ohio. The spotted turtle, a state threatened species, was observed here in 2008. The eastern box turtle and Blanding's turtle have been designated as species of special interest.

Use the search tool below to see which creatures call the Cuyahoga Valley home.
Select a Park:
Select a Species Category (optional):
Search results will be displayed here.

Visit NPSpecies for more comprehensive information and advanced search capability. Have a suggestion or comment on this list? Let us know.


Last updated: March 10, 2022