Bald Eagles
For many years, the only bald eagles spotted in Cuyahoga Valley were occasional migrants passing through in spring and fall. Back in 1979, Ohio only had four eagle nests. Now the number has soared over 700. In Cuyahoga Valley, everything changed in 2006 when a pair settled in near Station Road Bridge Trailhead in Brecksville. Citizen Scientist Dwight Chasar searched the historical reports dating back to the 1800s. He found that this was the first eagle nest ever recorded in the valley. Were bald eagles here before the Industrial Revolution? It seems likely but we don't know for sure.
Explore the links below to get the full comeback story.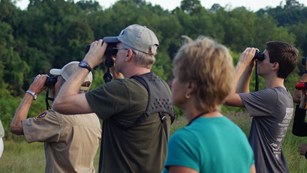 Observing Eagles in Cuyahoga Valley
Eagles are here throughout the year. Find the best places to see them, what behaviors to look for, and how to protect them.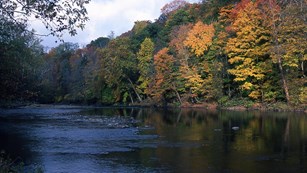 Cuyahoga River Recovers
Nesting bald eagles tell us that the Cuyahoga River is making a dramatic comeback after years of poor health.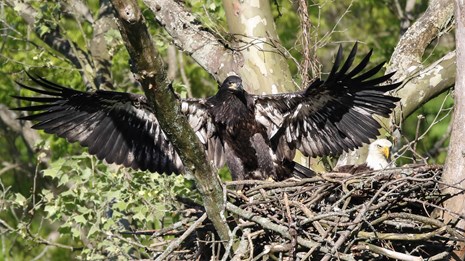 Eaglet Baby Book
This album features photos of each eaglet that has fledged from the Pinery Narrows nest, starting in 2007.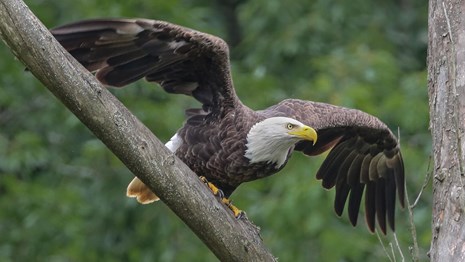 Bald Eagle Gallery
This album has all of our best photos of eagles doing all of the things they like to do.
Last updated: June 26, 2020