Air Quality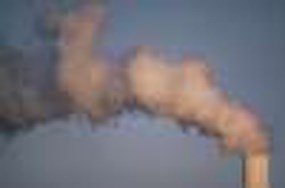 ---
Cuyahoga Valley National Park is situated between Cleveland and Akron, two urban centers with major industries. Much of the area's existing air pollution originates in these cities.
---
From 1985-1993, CVNP monitored ozone and sulfur dioxide to identify the presence of air pollutants in the park. Results showed that air quality sometimes violated federal EPA standards. These violations are likely due to combined effects of land configurations, prevailing winds, and a variety of pollution sources in the heavily industrialized areas north of the park.
Air pollution affects natural resources, reducing visibility and causing injury to vegetation. Studies of the ecological effects of air pollution on biological resources (specifically, leaves) have confirmed ozone as a regional problem. Ozone alerts are often issued during hot summer months for the counties within the park. While ozone monitoring stations are located near the park in Akron and Cleveland, future plans include re-installing an ozone monitoring station in the park that will provide information about ozone concentrations and the resulting risk to sensitive vegetation.
Based on the park's vascular plant list, 22 species occur here that are known to be very sensitive to ozone and 13 species occur that are known to be slightly sensitive to ozone. At this time, the effect of ozone on these plants is unknown.
Visit the Environmental Protection Agency (EPA) website to learn more about air quality. Learn more about how this landmark law has protected America's health and environment.
Current and Recent Air Quality in Cuyahoga Valley
This graph shows recent measurements of particulate matter in the park.
View More Data


Last updated: September 10, 2021