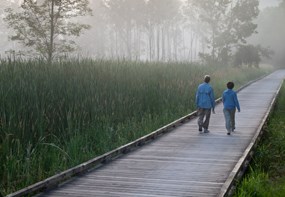 What is Health & Wellness?
According to the World Health Organization, Health and Wellness is "a state of complete physical, mental, and social well-being and not merely the absence of disease and infirmity."
The National Park service's Seven Guiding Principles
1. We promote health and well-being as an interrelated system linking human health to natural landscapes and all species;
2. We seek expertise and resources from a wide range of partners in the public and private sectors;
3. Our aim includes activities that contribute to physical, mental, and spiritual health, and social well-being;
4. Our work takes place both within and beyond park boundaries;
5. We encourage uses that promote the health of all species while avoiding those that impair resources;
6. We seek to provide equitable access to open spaces and natural places;
7. Our commitment to improving public health will be mirrored in internal programs for our workforce.