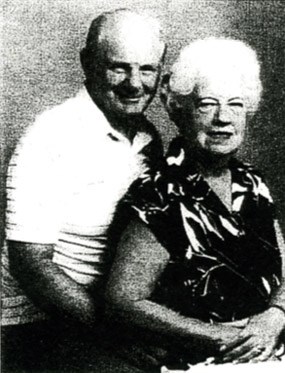 Who Was Clark Morris?
In the opening pages of Early Life in the Valley, Clark Morris describes himself as "just an old man, born and grown up in the Peninsula Valley from the start of one century [the 20th century] to the beginning of another [the 21st century]." He continues by stating that he is "looking back on things that stuck in the mind of a kid who lived it." Clark Morris was born in Richfield, Ohio in 1916 and died in Cuyahoga Falls, Ohio in 2007, but spent much of his life living in Peninsula, Ohio. Clark Morris worked as an automobile mechanic. He and Helyn Toth and Helen Conger, who are also featured in this project, were cousins. With the help of a friend, he recorded his memories in 2001.
---
In His Own Words
Although he did not provide dates to tell us exactly when things happened, long-time resident Clark Morris paints a colorful portrait of life in Peninsula, Ohio. The following are
quotes describing his boyhood.