Who Worked Behind the Scenes?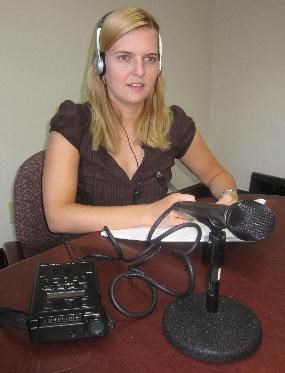 Using diverse talents, many people helped bring the 2011 Farming in the Cuyahoga Valley project to fruition. We would like to thank everyone who was involved.
Arrye Rosser, interpretive and education specialist at Cuyahoga Valley National Park, wrote the Parks as Classroom grant and served as project manager.
Carolyn Conklin, a graduate student at Cleveland State University, facilitated about 50 oral history interviews, conducted research, wrote text, and developed web pages—working first for CSU and later as a seasonal historian for the National Park Service.
Cleveland State University, Spring 2011, Local History Seminar Students, under the direction of Associate Professor Mark Tebeau, completed oral history interviews for the project as part of their course curriculum. Mark Tebeau is the co-director of Cleveland State University's Center for Public History and Digital Humanities, which provided oral history training, equipment, and valuable assistance with the oral history collection process.
Rebecca Jones, park ranger, assisted the project with planning and writing.
Randy Bergdorf of the Peninsula Library and Historical Society and Lee Darst of the Bath Township Historical Society helped identify oral history candidates and generously shared their knowledge and use of their museums' historical photos.
Melissa Arnold, CVNP museum technician, and Winnie Kennedy, park volunteer, both did research and writing for the project.
Peninsula Library and Historical Society and the Nordonia Hills Branch Library hosted the oral history interviews.
Last updated: April 10, 2015