Internships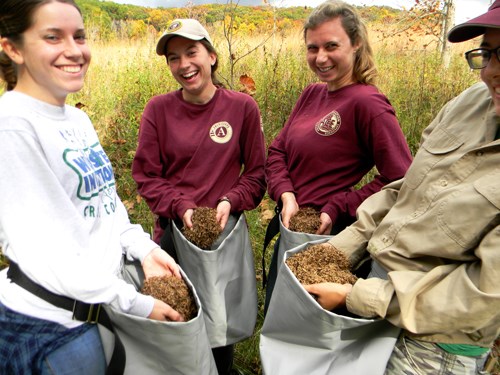 An internship can be a great way to get started in a park-related career. At Cuyahoga Valley you can explore career options related to outdoor education, park management, recreation, natural and cultural resource management, and non-profit management. Some of the benefits of internships include:
Gaining practical experience
Applying classroom learning
Gaining professional skills and self-confidence
Establishing connections and building a network of professional contacts
There are often a variety of internships available in the national park. Positions will be posted as they become available. You can also contact our Volunteer Management Office at volunteer@forcvnp.org.
Current Internships at Cuyahoga Valley
Avian Population Monitoring Intern
Dates of internship: May 22 – August 4, 2023
Application due date: February 6, 2023

Help the park with several bird monitoring projects. The Avian Population Monitoring Intern will:
Collect a variety of avian-related data.
Assist with the management of volunteers and citizen scientists.
Communicate with park visitors and deliver bird-themed programs.
Create a report using data collected by citizen scientists monitoring Great Blue Heron heronries.
Create a blog post or social media content for the park's pages about the heron monitoring efforts.
Assist with bird point count surveys in wetlands and riparian areas across the park.
Gain field experience in avian monitoring techniques, including identification of species by sight and sound, setting up and taking down mist nets, safely handling and processing birds at a banding station, and more.
Visit the Latino Heritage Internship Program (LHIP) website for more information.

The LHIP aims to provide meaningful work experience to Latino students in the fields of resource management, interpretation, and outreach through internship opportunities in the national parks. The program has many positions available at national parks throughout the country.
Last updated: January 23, 2023