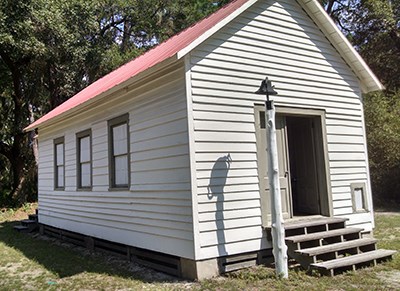 The Lands and Legacies Tour
Join guides from Lang's Seafood Inc., a National Park Service approved concessioner, for interpretive tours via passenger van to historic locations around the Seashore, including Plum Orchard Mansion, the Settlement (including the First African Baptist Church), Cumberland Island Wharf, and other sites along the main road.
Tours are offered on days when the ferry is operating. There is a fee of $45.00 plus tax per person.
For more information, contact the Cumberland Island Ferry at 877-860-6787 or at www.cumberlandislandferry.com
Reservations are strongly encouraged as the number of visitors that can be accommodated on a daily basis is limited. Tours will operate rain or shine but may be canceled due to extreme conditions on the island.