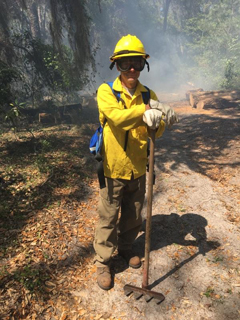 Hawkins Fire Update - 04/15/2017
Cumberland Island's fire management staff are continuing to monitor the burn site but there has been no significant activity for several days. The fire management strategy for this incident was largely "hands off". The fire was allowed to burn naturally and remained within the area the crews had hoped for.
Brickhill Bluff Campground has been reopened.