Safety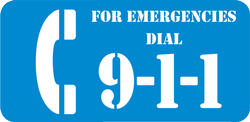 For Emergencies Dial 9-1-1
For Non-Emergency Services Dial 3-1-1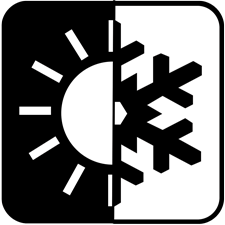 Come prepared for the weather
Temperatures range from >100°F (38°C) to <20°F (-7°C). Summer days can be hot and humid, while wind chill can make winter temperatures feel much colder. Your visit can be more enjoyable by checking the forecast and coming prepared for the short walk to the school and commemorative garden.
Be prepared for extreme temperatures and high humidity while outside at the commemorative garden, Mobil station, on school grounds, or outside the visitor center.
Use sunscreen, wear loose-fitting, light-colored clothing, a hat or carry an umbrella for shade protection or rain coverage.
Drink plenty of water, even if you are not thirsty. Water fountains are available inside the visitor center.
Lightning can accompany storms, so if you hear thunder, take shelter.
"Know before you go!"
National Weather Service Forecast for Little Rock, AR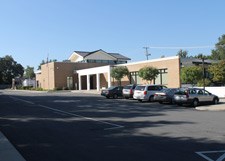 Secure your belongings

Be sure that any valuables left in your vehicle are out of plain sight + your vehicle is securely locked.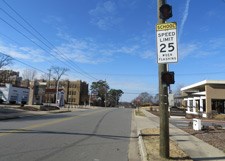 Be aware while driving
The streets around the visitor center and Central High School can become very busy. Automobile, pedestrian, and bus traffic can become very heavy, especially for mornings and afternoons on school days. Use caution and keep an eye out for pedestrians crossing the street.
Last updated: June 22, 2019