Basic Information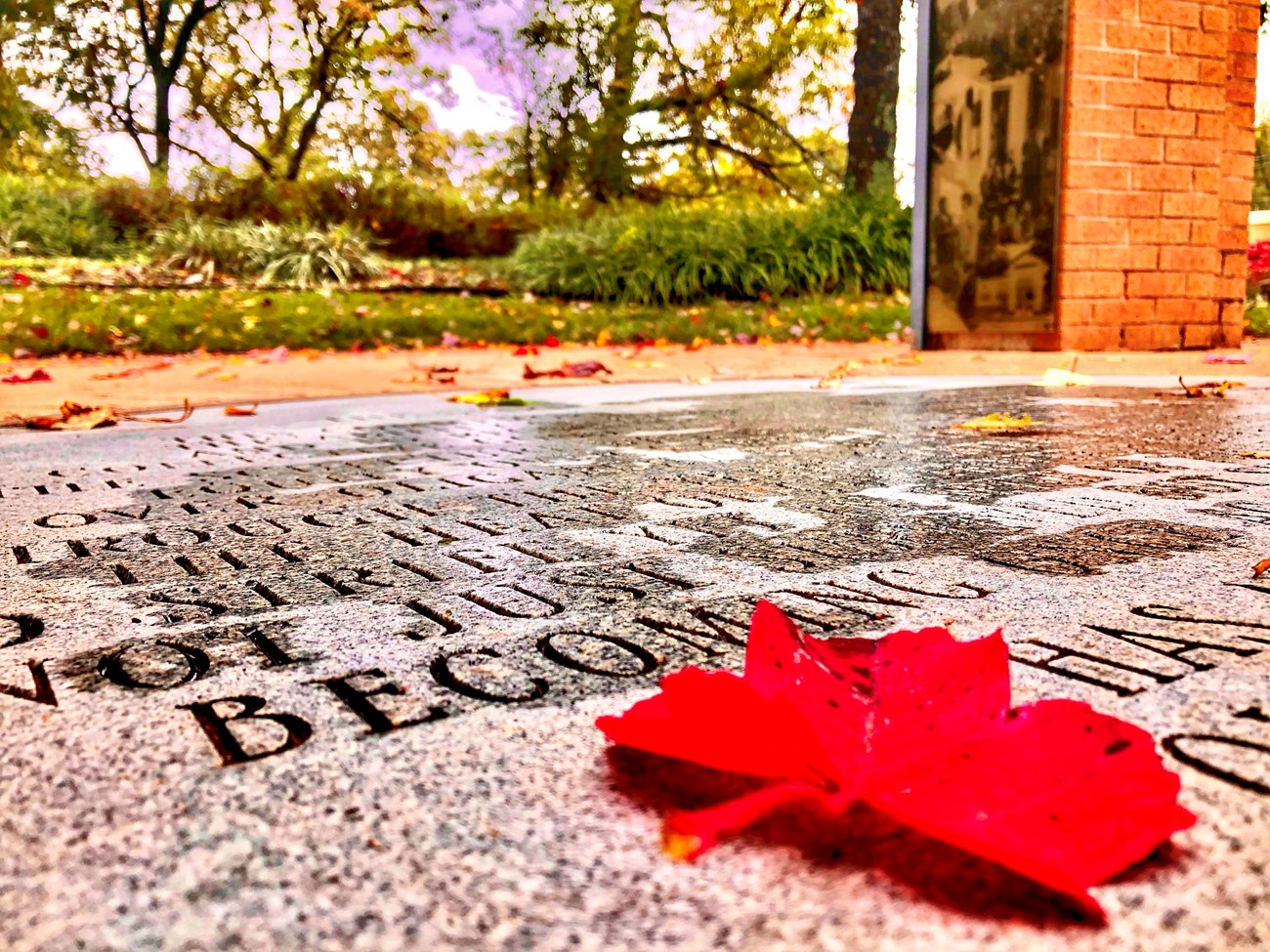 Information Central to Your Visit

As of April 2023, visitors can expect:
Free admission - open Tuesday through Saturday (10:00 a.m. to 4:00 p.m. CDT/CST) with limited services. The visitor center is closed on Sundays and Mondays.

Weekday and weekend scheduled ranger-led programs of 50 visitors will not include access inside Little Rock Central High School. All ranger-led programs will be given at 1:00 p.m. CDT/CST by confirmed reservation only and must be reserved at a minimum of 48 hours (two days) in advance. Groups wanting to bring more than 50 visitors must contact the park in advance to see if an accommodation can be made. For more information on scheduling a ranger-led program, visit our

reservations page

.
Outdoor spaces at Little Rock Central High School NHS remain accessible to the public including the Commemorative Garden and the Elizabeth Eckford Commemorative Bench. Central High is a functioning high school and unauthorized access is not permitted.



What should I see at the NHS?
Begin your visit at the Visitor Center at 2120 W. Daisy L. Gatson Bates Drive. Park rangers can provide you with suggestions depending on your interests and the length of your stay. For more information about sites, see Places to Go.


Does the NHS have an admission charge?
Admission to Little Rock Central High School NHS is free.


Does the NHS give ranger-led programs?
Yes; we offer ranger-led programs with an advanced reservation. There is no access inside Central High School.

Ranger-led programs are offered on 1:00 PM CST/CDT; no programs with access inside Central High School are available. Ranger-led programs must be scheduled at least 48 hours (2 days) in advance and fill up quickly. Currently, ranger-led programs may only allow for a maximum of 50 total participants and are a guided, walking interpretive activity that will share the story of the Little Rock Nine, desegregation, education and the civil rights movement.

For more information and instructions on how to participate, visit our reservations page.


Where can I park my car, school bus or RV?
Free parking and accessible spaces are available at the NHS visitor center. Bus/RV spaces measure 14 feet wide x 40 feet long.


Are the NHS buildings accessible?
The visitor center, the front area of the Magnolia Mobil Gas Station, the Commemorative Garden, the front grounds of Little Rock Central High School (main entrance is not accessible) and the Elizabeth Eckford Bus Bench are accessible. At the visitor center, guests may borrow a wheelchair for use in the park. Assistive listening devices with amplification and audio description are available for NHS films. Check the accessibility section for more information on NHS services.


What do you recommend for families visiting with children?
The NHS offers a free Junior Ranger program at the visitor center.


What food services are available at the NHS?
No food services are available, but the NHS is located within driving distance of several dining options. Visitors may also choose to bring a bagged lunch and eat on one of the benches in the NHS.


Is photography permitted in the NHS?
Photography, including flash and video, is permitted in the visitor center and outside spaces. Commercial photography requires a permit; contact the NHS for more information.


Is the NHS pet friendly?
Pets are permitted on NHS grounds provided they are leashed; please remember to always pick up after your pet. Individuals in possession of a pet must have on their person a bag or device for the containerization and removal of pet excrement. Outside trash receptacles are provided throughout the NHS. Pets are not permitted in any NHS buildings; service animals are welcome in all NHS buildings that are open to the public.


Is the NHS stroller friendly?
Strollers are permitted in NHS buildings.
Last updated: July 19, 2023