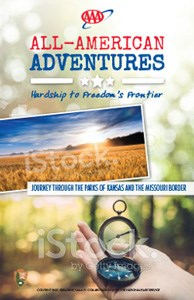 "All-American Adventures" Itinerary Series
AAA and the National Park Service have partnered to create a series of planned itineraries, each highlighting a handful of the Nation's spectacular park sites. Whether exploring our rich heritage or adventuring through our wild and scenic lands, these itineraries will help you find a park experience for you, your friends, and your family.
Continue reading to learn more about an itinerary that includes this site, and visit www.aaa.com to explore and download additional itineraries across the country.