Rock Talk - Geology Conversations on the C&O Canal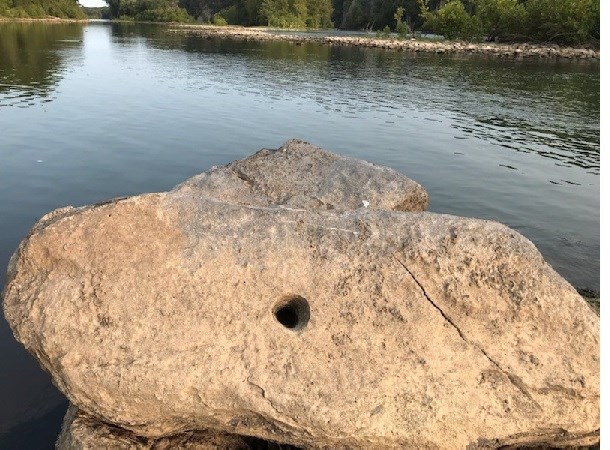 Geologic features help us understand both ancient and relelatively recent events. C&O Canal National Historical Park has many fascinating and accessible features. Geologists study the rocks and stones in our local landscapes and across the solar system. Like detectives, they look for clues in what the land is made of, how it is shaped and why it has changed over time.
Have you ever been a detective
- looking for clues that tell a story?
The Potomac River that runs along most of the canal has a major impact on the ground it flows over. Both catastrophic flooding and persistent erosion create new landscapes and expose ancient rock layers that tell stories of long ago.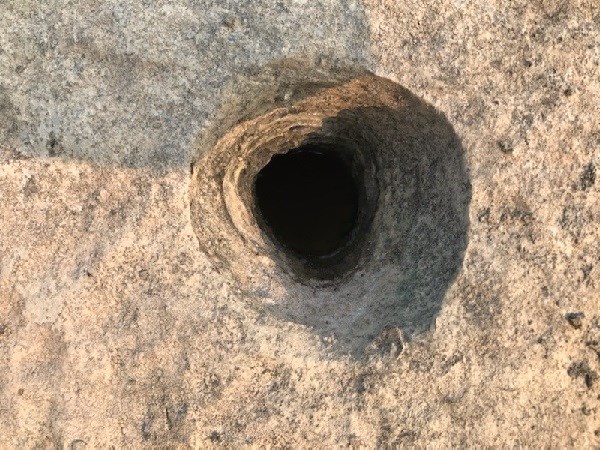 Geology is all around you, literally the ground beneath your feet. The photos on this page illustrate different effects of erosion. The hole drilled in the limestone rock in the first two photos is called a pothole. It wasn't caused by traffic, but by underwater erosive effects.
You can learn more about how it was formed on the
pothole
page. This large stone can be found downriver from Dam #5 (MM 106.8) west of Williamsport, Maryland. Several of the boulders there contain small potholes. Their grooved sides were created by swirling gravel drilling downward within them.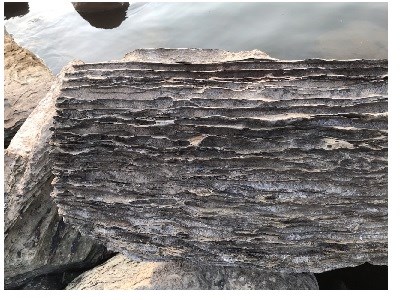 The striped boulder in the next photo is found nearby. Composed of harder and softer limestone layers, ridges formed as the softer layers eroded first. Keep your eyes open and your mind curious - our earth can teach us amazing things. It is wonderful to see and even more wonderful to understand.
The C&O Canal has many accessible locations to see these features. Read about them, then come visit them to observe and learn even more. Explore some of those sites by clicking on the links below. Following each site description are questions to consider on your own or with your family, group, or class.
Last updated: September 6, 2023