Fees & Passes
Overview of entrance requirements
Entrance Passes
An entrance pass is not required to access Cane River Creole National Historical Park.
Other National Park Service sites may require an entrance pass or fee. Depending on your trip plans, an interagency pass may save you money.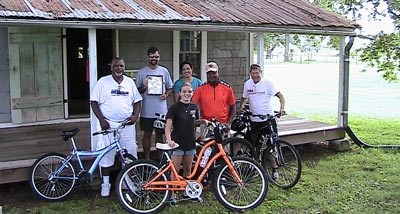 Fees: The park does not charge admission fees. Donations are accepted at both the Oakland Plantation store and the Magnolia Plantation store. All programs and events are open to the general public, though advance reservations may be required.
Passes: The park does not offer any of the federal lands passes (America the Beautiful National Parks and Federal Recreation Lands pass, Senior pass, Access Pass, military passes, etc). Follow the link for information on how and where to obtain these passes.
Permits: Permits may be required for some special events, filming and photography acitivities, and commercial use activities. More information is available on the permits page.
Reservations: Most park programs do not require reservations; however, groups of 10 or more are strongly encouraged to have reservations at least two weeks in advance. To make reservations, please call us at 318-352-0383, ext 200.
Last updated: May 12, 2023