Frequently Asked Questions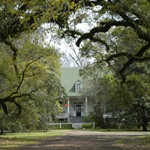 "Is the house open?"

The main house at Oakland has been stabilized and the very first pieces of original furnishings are beginning to be placed back into it. The daily 1:00 tour includes a visit to the Oakland Main House.

The main house at Magnolia is privately owned. Tours may be available by calling the property at (318) 379-2221.

It is important to understand that a plantation is much more than a main house, and the self-sustaining plantations of Oakland and Magnolia included pigeonniers, corn cribs, slave/tenant houses, cotton gins, blacksmith shops, etc. Be prepared for hot or wet weather, and uneven ground, as you tour the plantations.