Alerts & Conditions
Capitol Reef National Park Operations
Capitol Reef National Park is fully open.
The park is open 24 hours a day.
The visitor center is open from 8:00 am to 4:30 pm.
The Gifford House is open for the season.

Operating hours will be 9:00 am to 12:00 pm and 12:45 pm to 4:30 pm.

Operations are subject to change at any time.
Ranger programs will be listed at the visitor center and on bulletin boards.
Backcountry camping permits can be obtained at the visitor center, during open hours. Please arrive early enough to complete the permit process before closing.
Most Canyoneering routes are open (with a permit). Check alerts above for seasonal closures.
The Fruita Campground is reservable from March 1 through October 31. Reservations for the Fruita Campground, including the Group Site, are available through recreation.gov. Dates are available up to six months in advance. The campground is first-come, first-served from November 1 to February 28. Starting August 1, 2023, generators will only be permitted in the C loop.
Call 435-425-3791 to reach the automated phone tree, which has the weather forecast recorded daily; updates on road conditions as they change; and the fruit hotline for flowering and harvesting information.

Press #1 for information, then press:
#1 to have information mailed to you
#2 for campground information
#3 for the daily weather forecast
#4 for road conditions
#5 for orchard and fruit information
#6 for the visitor center bookstore
#7 for visitor center information
#8 to leave a message for visitor center staff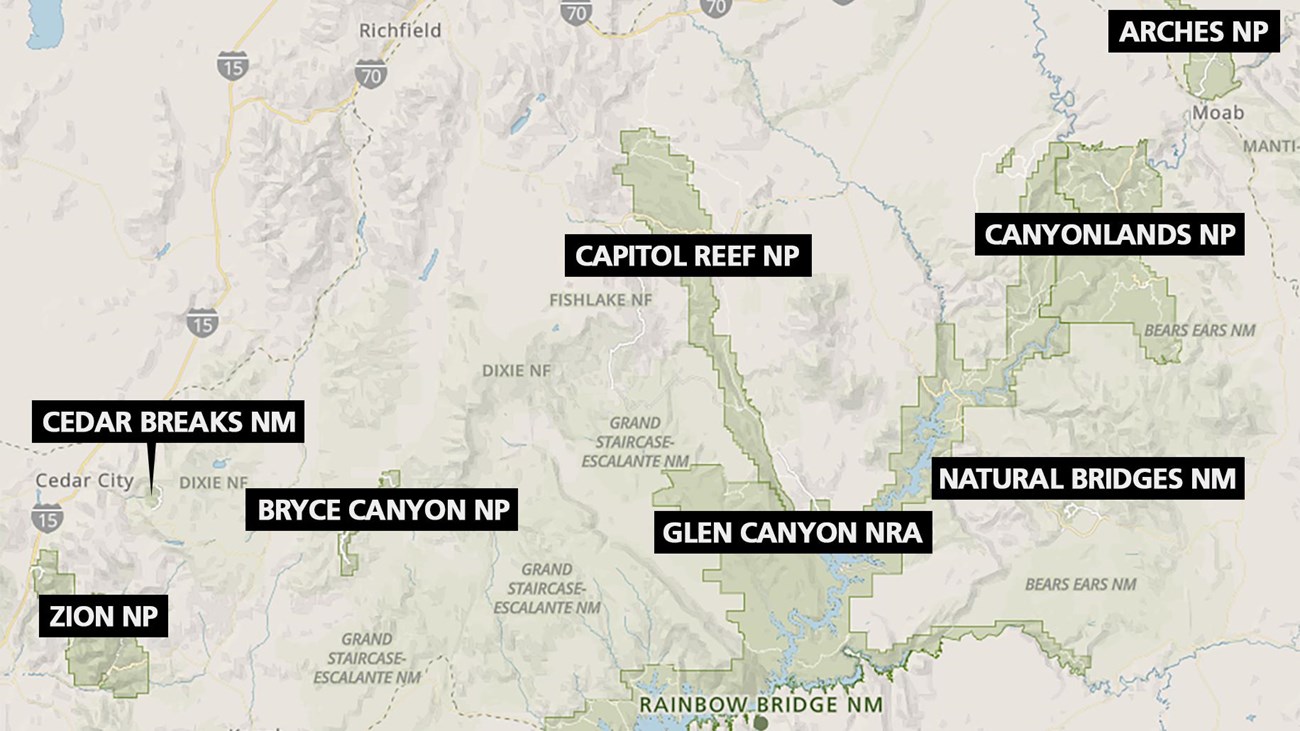 National Parks in Southern Utah
Are you visiting other national parks in southern Utah? Learn more about permits, shuttles, and reservations.
Last updated: May 30, 2023